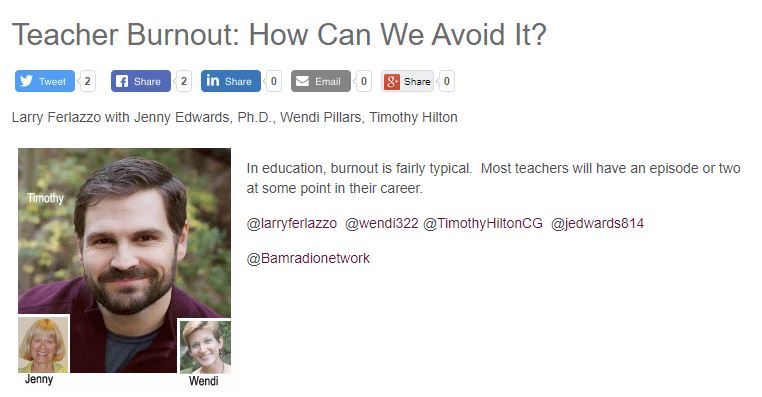 Teacher Burnout: How Can We Avoid It? is the topic of my latest ten-minute BAM! Radio Show.
I'm joined by Jenny Edwards, Ph.D., Wendi Pillars, and Timothy Hilton, who have all also contributed written commentaries to my Education Week Teacher column.
I'm adding this show to All My BAM Radio Shows – Linked With Descriptions.