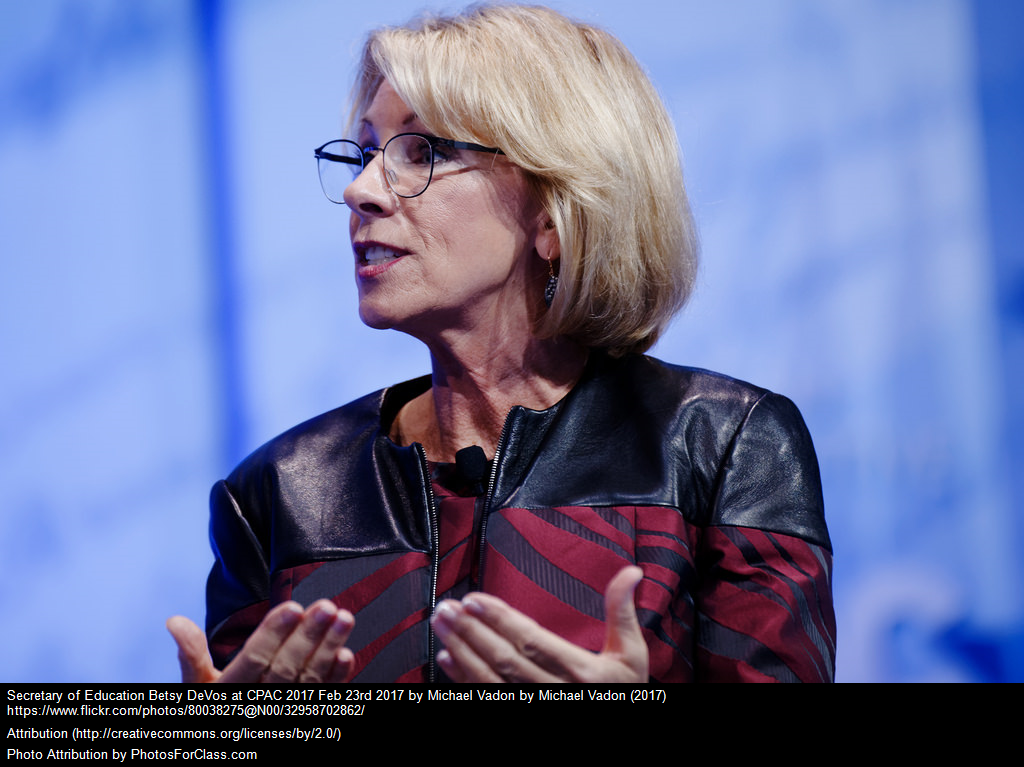 Just because there are five million English Language Learners in the United States doesn't mean they should have a separate federal office looking out for them, according to a proposal being considered by the U.S. Department of Education.
According to Ed Week, the proposal would:
fold her department's office of English-language acquisition into the broader office for elementary and secondary education.
Read more about it at:
Is Betsy DeVos About to Scrap the Federal Office for English-Language Learners? at Ed Week.
Reorganization at U.S. Department of Education May Eliminate Office of English Language Acquisition (OELA) is from Transact.
It's a pretty safe bet to say this kind of move would not be in the best interests of our students…
DeVos's plan to eliminate the federal office for English Language Learners ignores a major distinction: unlike many other groups, schools have an affirmative obligation to ELLs under federal law. https://t.co/2SLwst7MWf @Larryferlazzo pic.twitter.com/kDjQV2fkUp

— Ed Law Blog (@DerekWBlack) May 11, 2018
Congress Pushes Back Against DeVos Plan to Dissolve Federal English-Learner Office is from Ed Week.
New Proposal Puts the Federal Office For English Learners in Jeopardy is from New America.
A lot of big-name senators (Patty Murray, Elizabeth Warren, Kamala Harris, Corey Booker, and others) co-signing this important letter to protect federal Office of English Language Acquisition (OELA).https://t.co/7ymkoyR8jd #ELLchat @WeAreUnidosUS pic.twitter.com/4wXobP6mm4

— Janie Tankard Carnock (@JanieTCarnock) May 25, 2018
If Betsy DeVos Scraps the Federal Office for ELLs, Would It Matter? is from Ed Week.
DeVos Continues Effort To Undercut ELLs – She Needs To Put Her Listening Ears On….