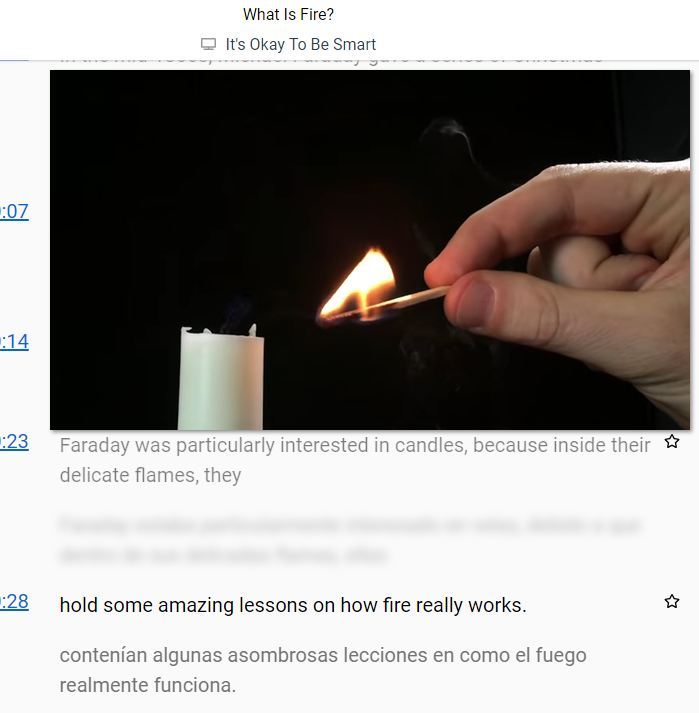 Captionpop is a free site that shows you the audio of videos in two languages – the one you speak and the one you are learning.
There's not an enormous selection, but English Language Learners might find it useful.
I learned about it from CASLS.
I'm adding the site to The Best Online Video Sites For Learning English.