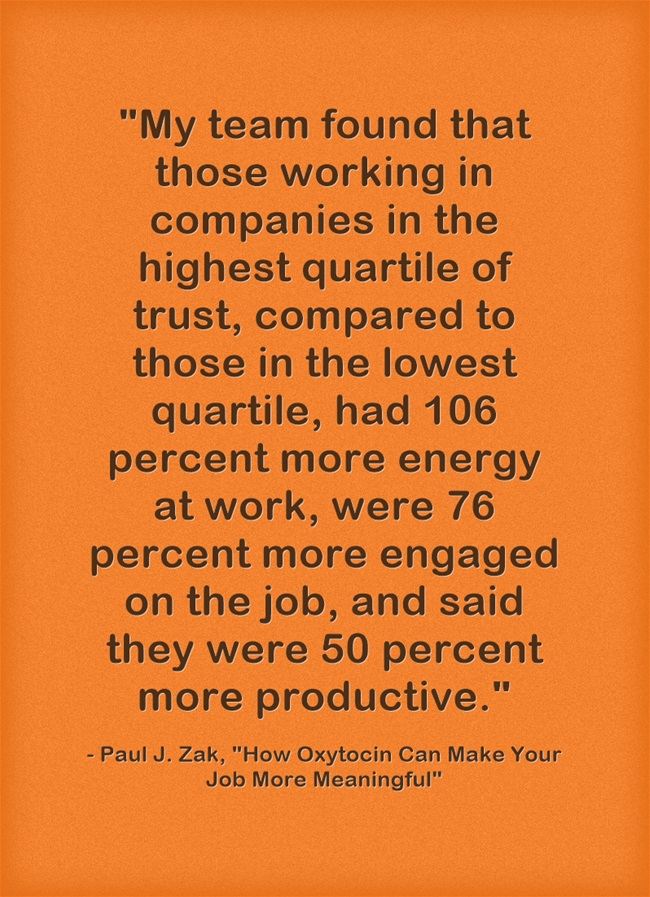 How Oxytocin Can Make Your Job More Meaningful by Paul J. Zak is an interesting, and long, article from the Greater Good Center.
Though the author talks a lot about oxytocin, when I went to his Wikipedia page I saw that others I respected questioned that focus.
However, he also talks about measuring trust in other ways and, of course, his conclusion should be no surprise to anyone, including teachers.
I think a short excerpt from this article would be very useful to me this summer as a prepare a series of Social Emotional Learning lessons focused on how one student's actions can influence others. I've been accumulated related research at The Best Resources On Developing A Sense Of Community In The Classroom.
I'm also adding this info to The Best Posts About Trust & Education.