'Embracing Technology' as a Tool for Differentiation is the headline of my latest Education Week Teacher column.
In it, Elizabeth Stringer Keefe, Becky Shiring, Katie Robinson, Dr. Sonny Magana and Dr. Monica Burns contribute their suggestions on using tech to differentiate instruction.
Here are some excerpts: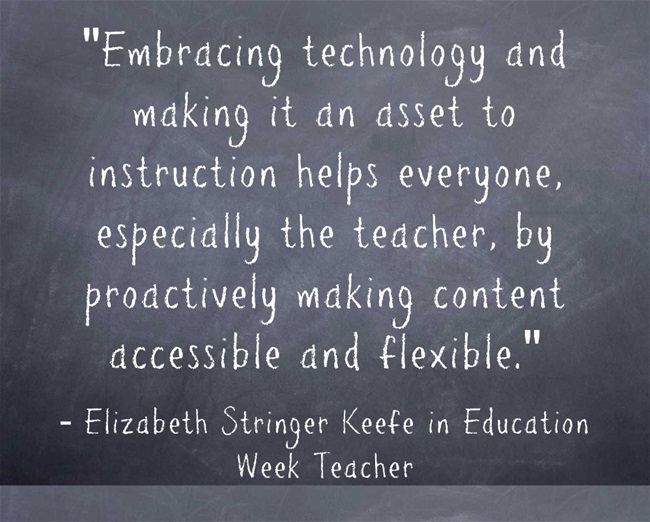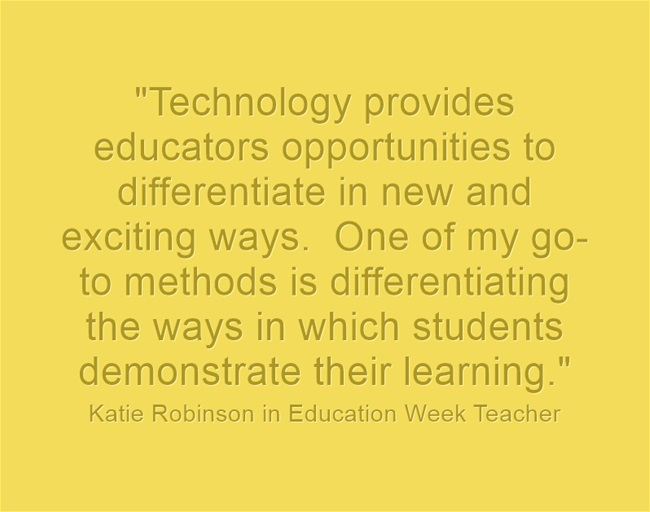 I'm adding it to The Best Resources On Differentiating Instruction.