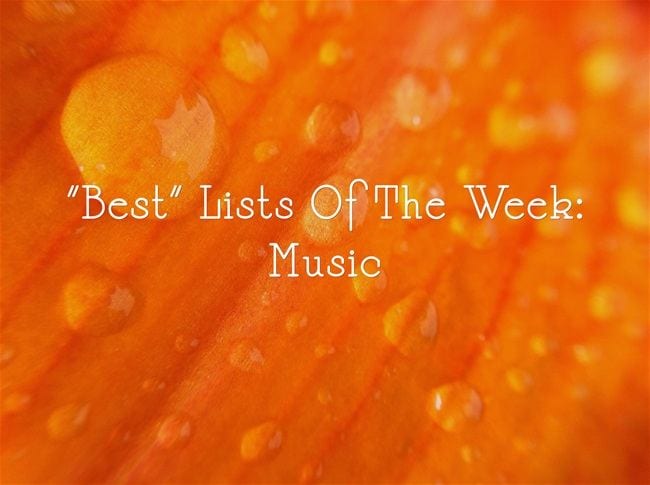 This is the thirty-second post in a series I'm creating that will highlight the Best "Best" lists in a particular topic I have posted over the years.
You can see all those lists at the bottom of this post.
These are lists I've also recently reviewed and revised,  so they are up-to-date.
You can find all my nearly 2,000 continually updated "Best" lists here.
Here are the lists I've revised and updated related to Music:
The Best Teaching/Learning Resources On The Musical, "Hamilton"
The Best Music Websites For Learning English
The Best Online Sites For Creating Music
The Best Online Karaoke Sites For English Language Learners
Not "The Best," But "A List" Of Music Sites
The Best Places To Get Royalty-Free Music & Sound Effects
The Best Places To Find Lyrics On The Web
The Best Videos Of Tom Lehrer's Songs
The Best Research On Listening To Music When Studying
The Best Music Videos Of "What A Wonderful World"
The Best Resources For Helping Beginner ELLs Learn About Art & Music
The Best Sites For Ideas On Making Simple Musical Instruments
I sometimes have done annual "Best" musical sites, but most of the resources featured on them have gone off-line.  However, I would like to highlight on that hasn't: American Sabor is a neat new site from The Smithsonian that's designed to celebrate Latino music heritage. It has tons of multimedia features and a nice interactive.
The Best Sites For Learning About The World's Different Cultures has a number of music-related sites.
The previous posts in this series have been:
"Best" Lists Of The Week: Tools For Learning About Art & Creating It
"Best" Lists Of The Week: Tools For Teaching About Economics & Jobs
"Best" Lists Of The Week: Resources For Teaching About Health
"Best" Lists Of The Week: Useful Multilingual Resources
"Best" Lists Of The Week: Online Learning Games
"Best" Lists Of The Week: Resources For Writing Instruction
"Best" Lists Of The Week: Resources For Reading Instruction
"Best" Lists Of The Week: Resources For Teaching & Learning About Race & Racism
"Best" Lists Of The Week: Resources On The Environment
"Best" Lists Of The Week: Resources For Vocabulary Instruction
"Best" Lists Of The Week: Math Resources
"Best" Lists Of The Week: Social Emotional Learning Resources
"Best" Lists Of The Week: Planets & Space
"Best" Lists Of The Week: Natural Disasters
Not Very "Best" Lists Of The Week: Gun Violence
"Best" Lists Of The Week: Education Research
"Best" Lists Of The Week: Thematic Lists For Beginner ELLs
"Best" Lists Of The Week: Active Citizenship
"Best" Lists Of The Week: Teaching With Movies
"Best" Lists Of The Week: Responding To Student Trauma
"Best" Lists Of The Week: Holidays, Anniversaries & Special Days
"Best" Lists Of The Week: Special Months
"Best" Lists Of The Week: Refugees & Immigrants