Plenty of research has found that using cellphones in class – for non-class related purposes – hurts academic achievement (see The Best Posts On Student Cellphone Use In Class — Please Contribute More).
In fact, recent studies conclude that just having the cellphone out where you can see it, even if you don't use it, is damaging (see New Study On Cellphones Helpful To Teachers Everywhere and Best Article Ever To Have Students Read About Cellphones!).
Another related study was released within the past few days, and has been getting a fair amount of attention.  The focus has been on the conclusion that students using their cellphones (or laptops) in class for social reasons end up losing half a grade on final exams.
I doubt if that is a surprise to anybody.
Interestingly, though, they found it was damaging even to students who didn't use their electronic devices for non-academic reasons during class: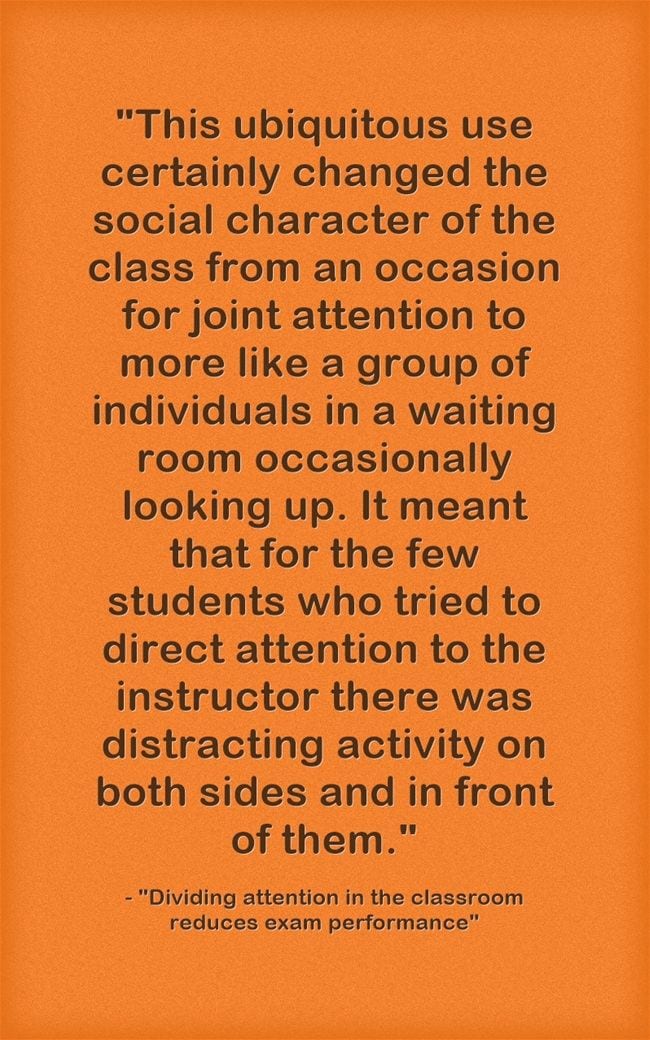 I'll be adding this info to The Best Resources On Developing A Sense Of Community In The Classroom, where I have other resources I'm using for lessons to help students realize their behavior affects classmates.