During this month, I'll be taking a break now-and-then from blogging to both take some R & R and to finish-up some more extended writing projects.
During this short break, I'll be re-posting some of my favorite posts of 2018.
You might also be interested in A Look Back: All My Favorite Posts From The Past Eleven Years In One Place!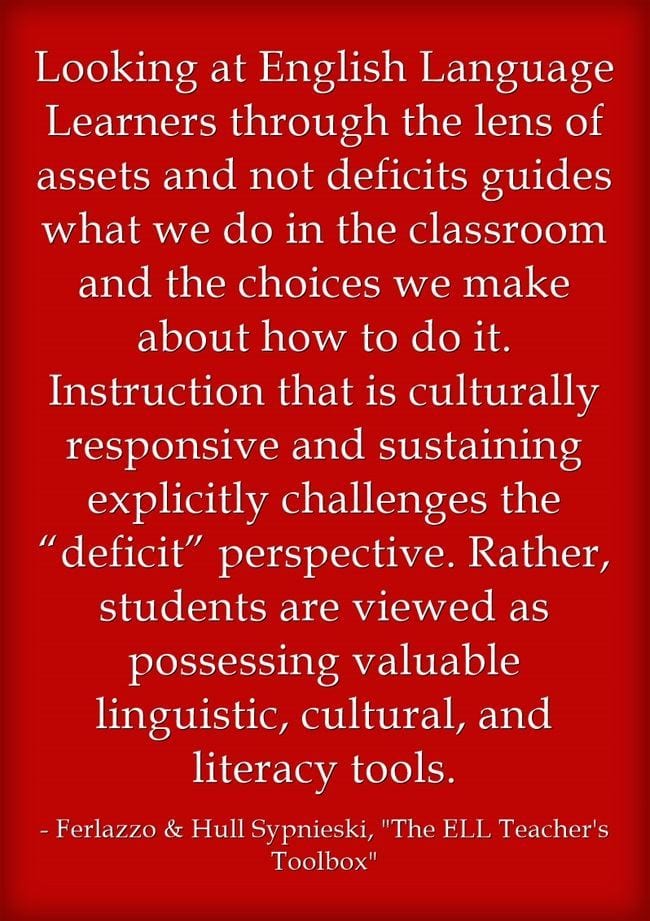 I've authored or co-authored various articles appearing in places other than this blog over the past six months.
Instead of posting about them separately in this "A Look Back" series, I thought it would be better to just list them all here:
Culturally Responsive Teaching in the ELL Classroom is the headline of an excerpt from our book, The ELL Teacher's Toolbox.  It was published by the Washington Post.
Micro-Writing for English Learners is the title of my latest article in ASCD's magazine, Educational Leadership.
How to Use Oral Presentations to Help English Language Learners Succeed is the headline of an excerpt from our new book on teaching ELLs. It appears at KQED MindShift.
4 Fun Ways to Practice Short Oral Presentations is another book excerpt – this one appearing in Middleweb.
Fifteen ways to adapt your textbook so your students aren't bored to death is the headline of a post appearing in my British Council blog.
Four games for vocabulary development is an excerpt from our book, The ELL Teacher's Toolbox, and appears over at the British Council.
The Washington Post has re-published my annual list of predictions for the coming year. Check out Nine education predictions for 2018 — some of them heartbreaking.
Active Listening: Using Times Videos, Podcasts and Articles to Practice a Key Skill is the headline of a post in the New York Times written by Katie Hull-Sypnieski and me.
Helping English-Learners End the School Year Strong appeared in Ed Week.