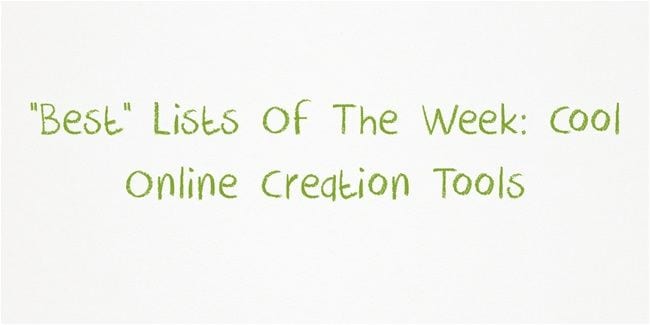 This is the forty-first post in a series I'm creating that will highlight the Best "Best" lists in a particular topic I have posted over the years.
You can see all those lists here.
These are lists I've also recently reviewed and revised,  so they are up-to-date.
You can find all my nearly 2,000 continually updated "Best" lists here.
Here they are:
The Best Ways For Students To Create Online Animations
The Best Ways To Make Comic Strips Online
The Best Images Of Weird, Cool & Neat-Looking Buildings (& Ways To Design Your Own)
The Best Sites For Learning About Weird-Looking Creatures (And For Making Your Own!)
The Best Sites For Learning About "Cool" Cars (& Designing Your Own!)
The Best Resources For Learning About "Word Clouds"
The Best Tools For Creating Fake "Stuff" For Learning
The Best Ways For Students To Create Online Holiday Content Quickly & Easily
The Best Resources On GIFs — Please Contribute More
The Best Places To Create Funny Subtitles For Silent Movies
The Best Tools For Making Internet " Memes"
The "All-Time" Best Ways To Create Online Content Easily & Quickly
The Best Tools That "Automatically" Create Presentations
The Best Tools For Creating Chatbots
The Best Art Websites For Learning English
The Best Ways For Students To Create Their Own Online Art Collections
The Best Tools For Making Online Timelines
Not The "Best," But A List… Of Online Video Editors
Not "The Best," But "A List" Of Mindmapping, Flow Chart Tools, & Graphic Organizers
The Best Map-Making Sites On The Web