I've shared a lot about the dangers of ability grouping (see The Best Resources For Learning About Ability Grouping & Tracking — Help Me Find More).
Now, Education Week writes about new studies that confirm those reservations.
You can read about it at Are Classroom Reading Groups the Best Way to Teach Reading? Maybe Not.
Here's an excerpt: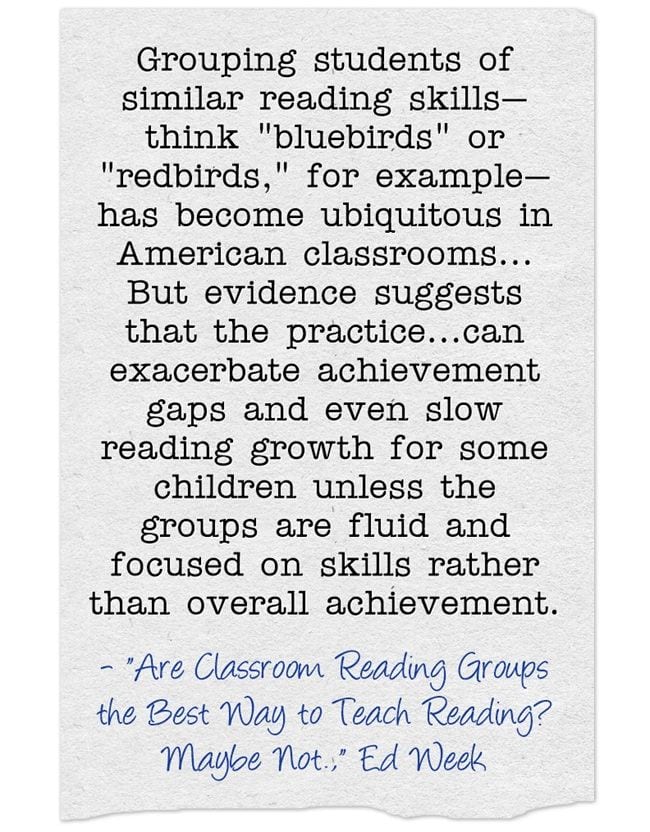 It's a good thing for teachers to keep this in mind as we begin a new year!