Nichole Scrivner is an exceptional English teacher at our school (you can some of her book shared in my books), and she gave an excellent presentation at our staff meeting today on relationship-building and restorative practices.
I'll share a few of her Google Slides here, but she was also gracious enough to make them available to anyone here.
I especially liked this reflection question she had us do and share with partners:
And I was intrigued by these two journals she leaves on a desk for students. Each one has one of the prompts below on the inside cover. One is for when it's clear that a student is upset by something outside the classroom, while the other is for students to use when there's specific teacher/student tension. In both situations, students step outside and write in the journal, and she speaks with them afterwards: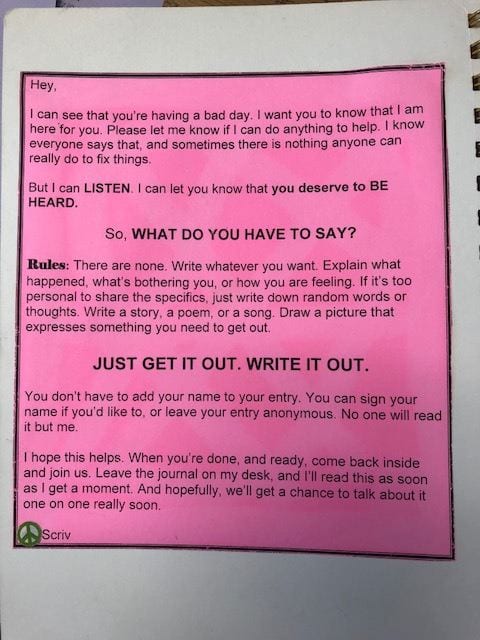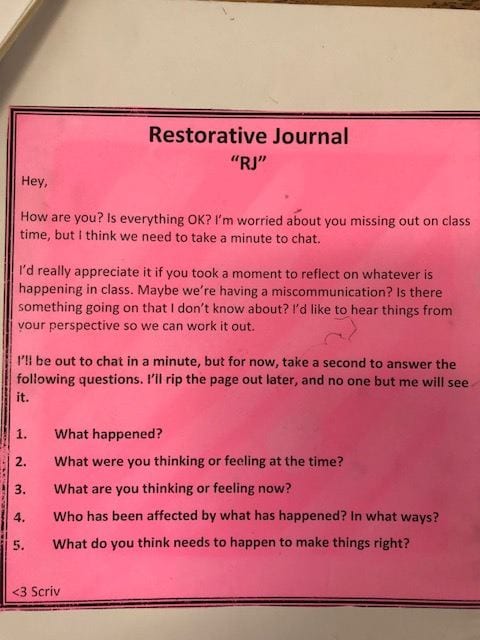 You can download both sheets here.
She left us with this good piece of advice for when we start school tomorrow:
I'm adding this info to The Best Resources For Planning The First Day Of School.