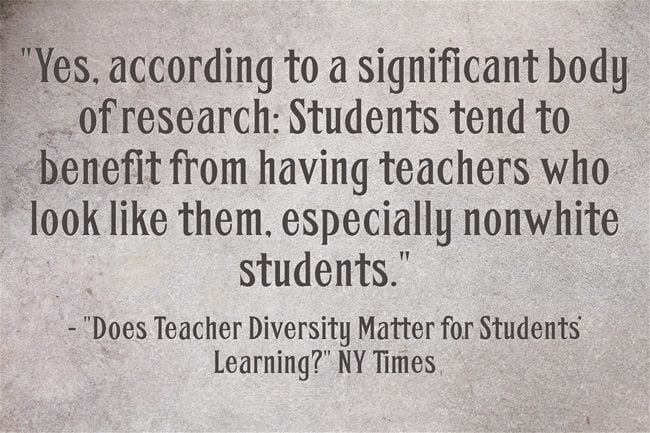 This morning, I was pleased to see The New York Times run an article headlined Does Teacher Diversity Matter for Students' Learning?
It's a good overview of research, along with offering some practical suggestions for how those of us who are white educators can deal with our implicit biases.
I'm adding it to New & Revised: The Best Resources For Understanding Why We Need More Teachers Of Color.
I'm also adding it to We Should Be Obsessed With Racial Equity, which is a post I wrote that includes many links related to teacher implicit bias.