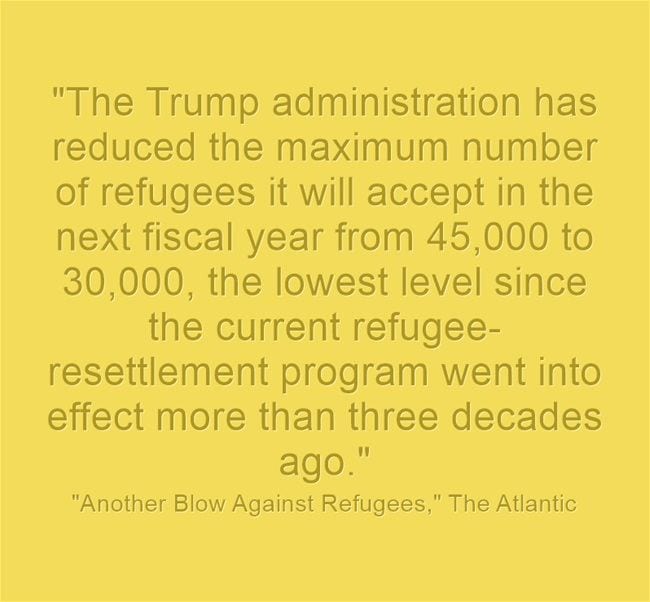 Terrible news today – when the number of refugees in the world is at its highest level ever, the Trump Administration is reducing the number accepted by the United States to its lowest level in decades.
Learn more about this shameful decision at:
Another Blow Against Refugees at the Atlantic.
Trump slashed refugee levels this year. For 2019, he's slashing them even further. is from Vox.
Trump to Cap Refugees Allowed Into U.S. at 30,000, a Record Low is from The NY Times.
Trump's Refugee Fiasco is from Politico.
Why Hasn't Trump's Refugee Policy Repelled His Christian Supporters? is from The Atlantic.
I'm adding this info to The Best Sites For Learning About World Refugee Day.