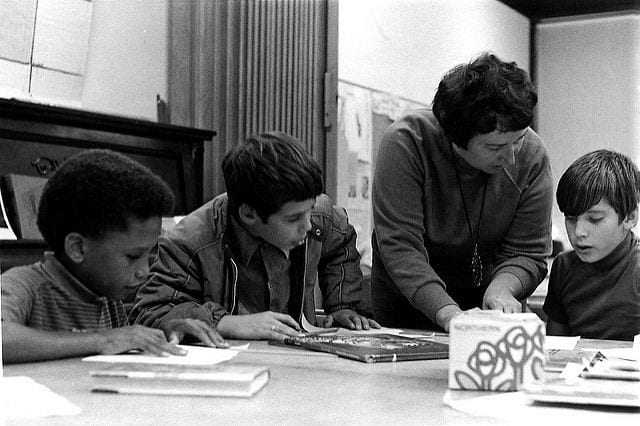 Each week, I publish a post or two containing three or four particularly useful resources on classroom instruction, and you can see them all here.
You might also be interested in THE BEST RESOURCES ON CLASS INSTRUCTION IN 2018 – PART TWO.
Here are this week's picks:
Paragraphs: Give Us a Break! is from Teach Write. I'm adding it to  Best Posts On Writing Instruction.
What is Student Visible Learning and how will it improve your Students' Learning? is from Teach Tom. I'm adding it to The Best Articles, Posts & Videos On John Hattie's Research.
How to talk with a student about a book you haven't read is the topic of this video and teacher hand-out.  I'm adding it to Best Posts On Books: Why They're Important & How To Help Students Select, Read, Write & Discuss Them.
I'm adding this tweet to the same list:
How do you confer when you haven't read the book? Read (and annotate) the #bandsoftextcomplexity instead. Ask questions that coach your reader into a higher level retell. #toolkitatmyfingertips #tcrwp pic.twitter.com/KZPWZcctFR

— Hareem Atif Khan (@hareematifkhan) October 30, 2018
7 ways to teach civil discourse to students is from The Conversation. I'm adding it to The Best Posts & Articles On How To Teach "Controversial" Topics and to The Best Resources Sharing The Best Practices For Fruitful Classroom Discussions.
Making "Science Talk" a Natural Part of Learning is from Middleweb. I'm adding it to the same list.
Unleashing the Potential of Classroom Questioning is from Corwin. I'm adding it to The Best Posts & Articles About Asking Good Questions — Help Me Find More.
As part of of Long-Term ELL support class last week, I taught a bit about the Science framing of "claim, evidence, reasoning." Here are some resources that helped me out: