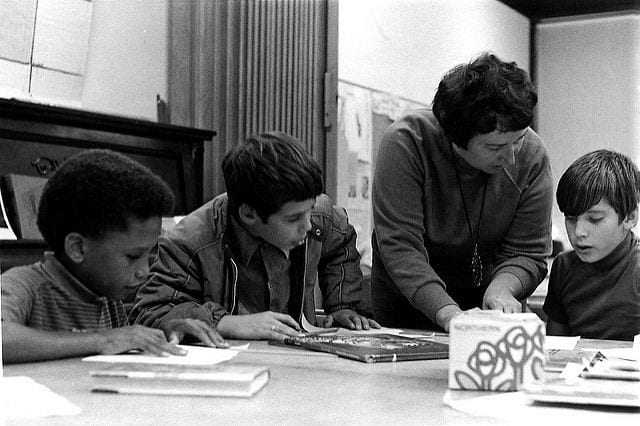 Each week, I publish a post or two containing three or four particularly useful resources on classroom instruction, and you can see them all here.
You might also be interested in THE BEST RESOURCES ON CLASS INSTRUCTION IN 2018 – PART TWO.
Here are this week's picks:
"The Danger of a Single Story" in Mathematics is from Scientific American. I'm adding it to The Best Resources On "The Danger Of A Single Story"
Dos and Don'ts of Classroom Decorations is from Edutopia. I'm adding it to The Best Ideas About How To Use Classroom Walls – Please Recommend More Resources.
Though the mid-term elections are over, this Ed Week article shares a good teaching idea for future elections: Teaching the Midterm Elections: Voter Turnout and Its Implications. I'm adding it to THE BEST RESOURCES FOR TEACHING ABOUT THE MID-TERM ELECTIONS.
I'm adding this tweet to Best Posts On Books: Why They're Important & How To Help Students Select, Read, Write & Discuss Them:
I book-talked Michael Pollan's in Defense of Food today. Love how he summarizes his entire book in the first seven words: "Eat food. Not too much. Mostly plants." My 7-word teaching version: "More reading. More writing. Choice. No worksheets." Yours?

— Kelly Gallagher (@KellyGToGo) November 7, 2018
Let's Talk About Reading Logs Again is by Pernille Ripp. I'm adding it to the same list.