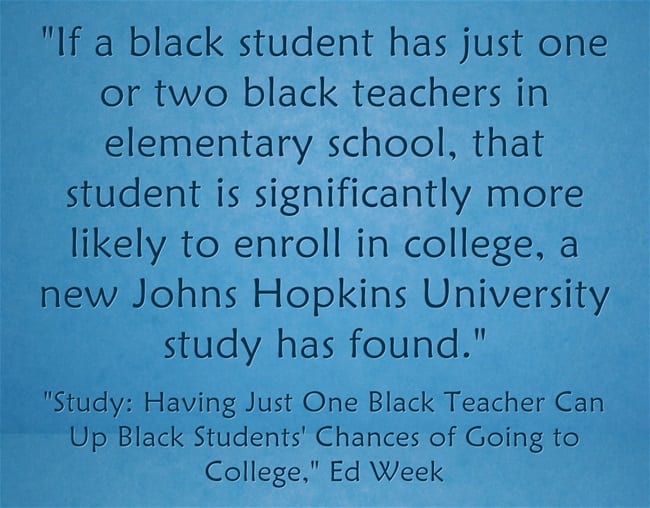 Study: Having Just One Black Teacher Can Up Black Students' Chances of Going to College is the headline of an Education Week story that appeared today.
It's about a new John Hopkins study. If you can't get past Ed Week's paywall, you can read about it on John Hopkins' site.
Interestingly, John Hopkins published a related study about a year-and-a-half ago.  They titled the summary With Just One Black Teacher, Black Students More Likely to Graduate.
I'm adding this info to New & Revised: The Best Resources For Understanding Why We Need More Teachers Of Color.