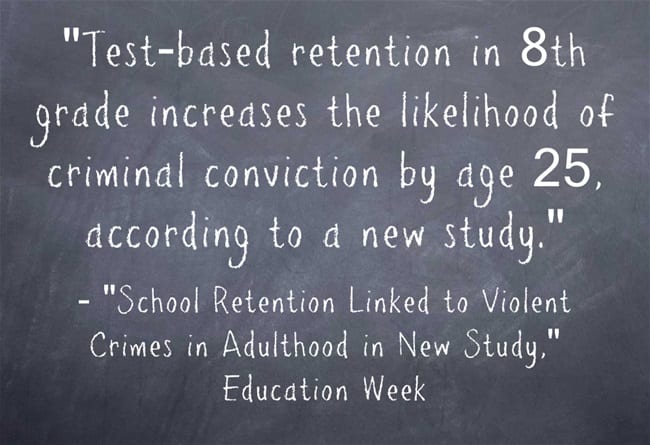 The evidence against grade-retention is pretty overwhelming (see The Best Resources For Learning About Grade Retention, Social Promotion & Alternatives To Both).
We can add even more evidence to the list now.
Read about it at Education Week's article, School Retention Linked to Violent Crimes in Adulthood in New Study.