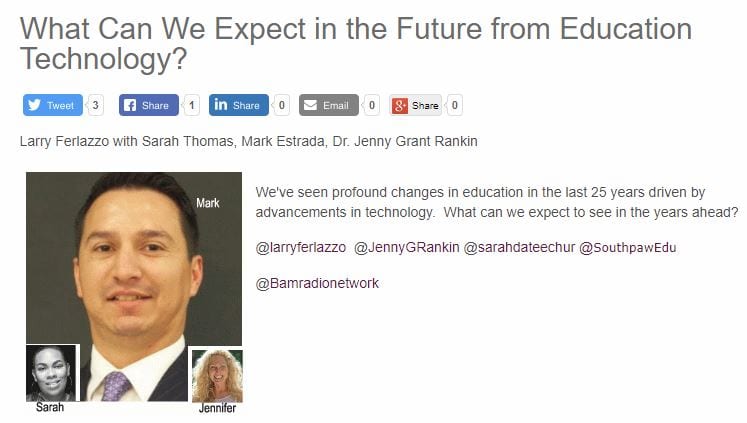 What Can We Expect in the Future from Education Technology? is the topic of my latest ten-minute BAM! Radio Show.
I'm joined in the conversation by Sarah Thomas, Mark Estrada, and Dr. Jenny Grant Rankin.
By the way, the BAM! site has a minor technical issue so that the shows won't play immediately – when you click "play episode" and a new window pops-up, you'll need to click the play button in the window again.
You can also now listen to the show on Google Play and Stitcher, in addition to iTunes.
I'm adding this show to All My BAM Radio Shows – Linked With Descriptions.