This blog has gained many new readers over the past year. Because of that, I thought it might be worth sharing a daily "A Look Back" where I share a best post from the past twelve years. You can also see all of my choices for "Best" posts here.
This post appeared in September, 2018.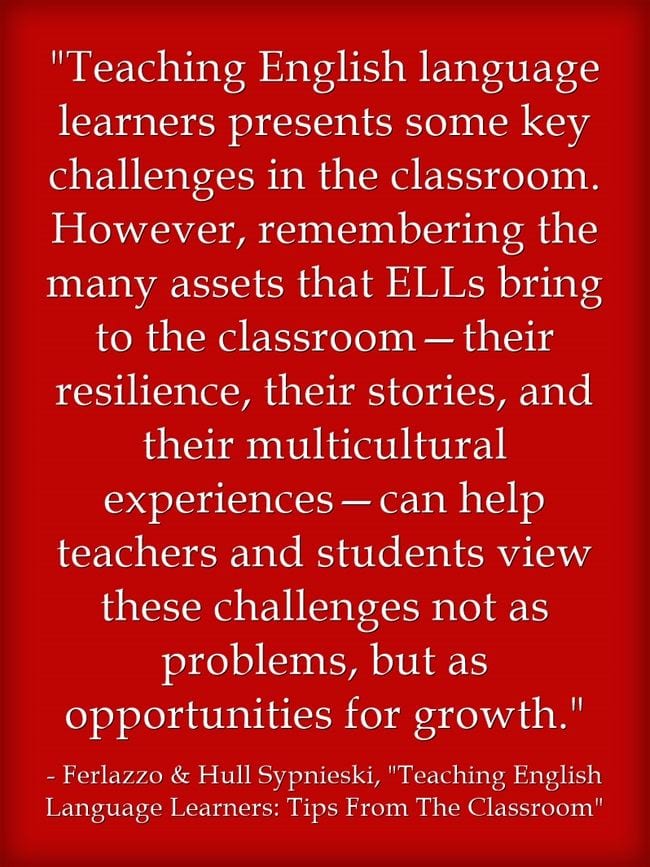 The American Educator, the excellent publication from the American Federation of Teachers,  published an exceptional issue on teaching English Language Learners – all its articles are available for free online.
Among them is one that Katie Hull and I wrote titled Teaching English Language Learners: Tips From The Classroom.
Check it out and let us know what you think.
I'm adding it to The Best Advice To Content Teachers About Supporting English Language Learners.