Going After 'The Roots' of Bullying is the headline of my latest Education Week Teacher column.
Today's commentaries on bullying in schools come from Ann Mausbach, Kim Morrison, Signe Whitson, Sandy Harris, Julie Combs, and Stacey Edmonson, Dr. Elizabeth Englander, Tamara Fyke, Stuart Ablon and Alisha Pollastri.
Here are some excerpts: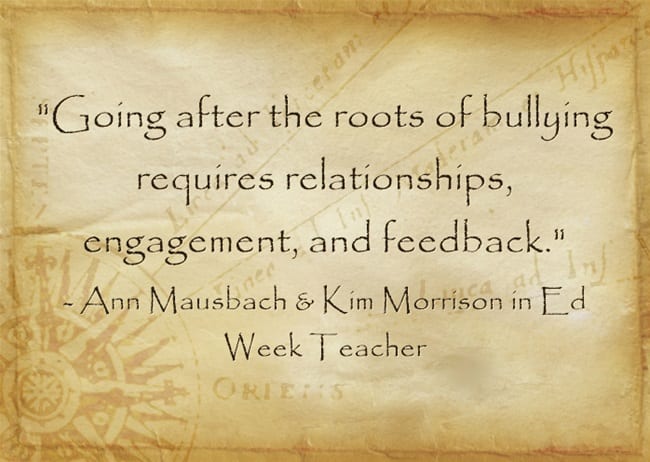 I'm adding it to A Very, Very Beginning List Of The Best Resources On Bullying — Please Suggest More.