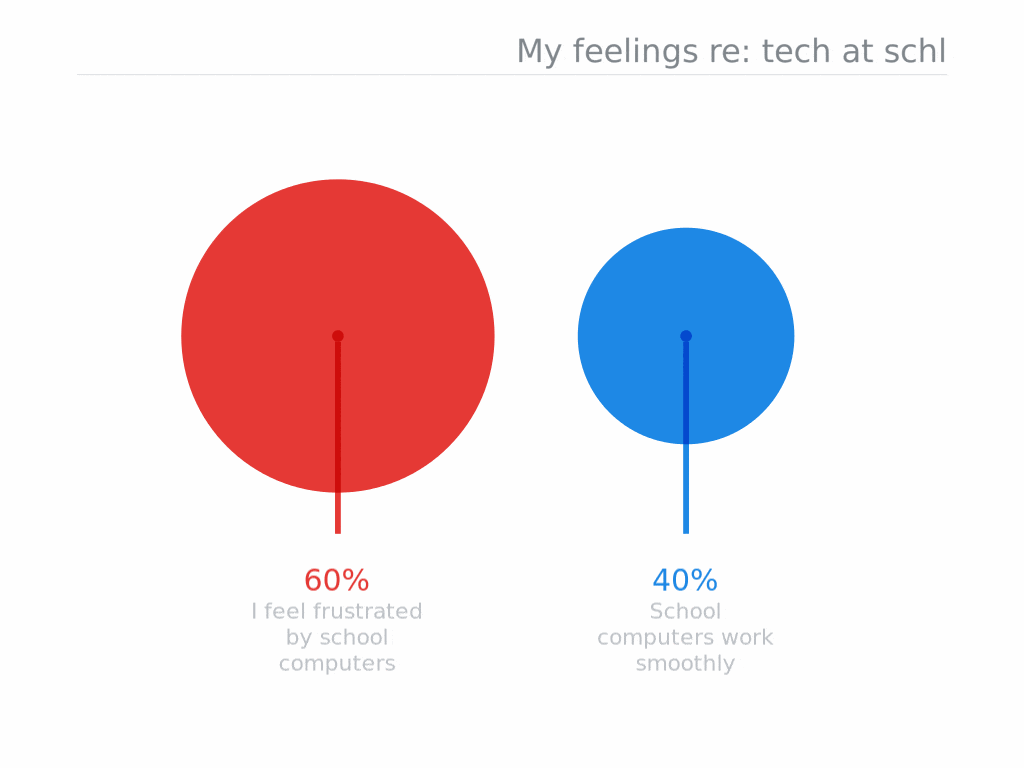 Apparently, Google unveiled their Data GIF Maker in 2017, but I only learned about it today when they added some new templates.
It's super-easy to use – just choose a template, label and add your values, and it's done!
The one I created at the top of this post took me less than a minute (by the way, my frustration is not directed at John Hull, our fabulous tech person – it's directed towards antiquated equipment).
I'm adding it to:
The Best Resources On GIFs — Please Contribute More