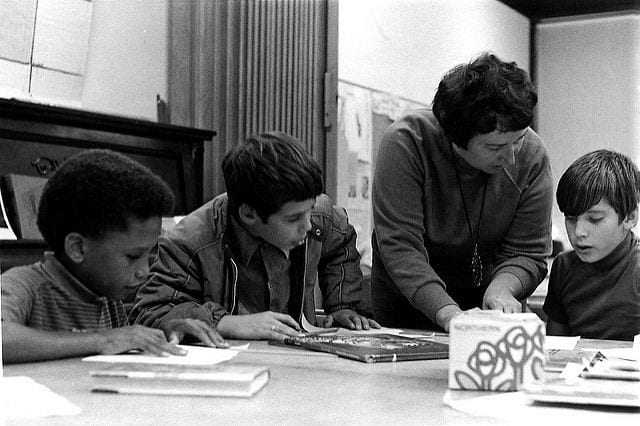 Each week, I publish a post or two containing three or four particularly useful resources on classroom instruction, and you can see them all here.
You might also be interested in THE BEST RESOURCES ON CLASS INSTRUCTION IN 2018 – PART TWO.
Here are this week's picks:
Brain – Book – Buddy: A Strategy for Assessment is from The Effortful Educator. I'm adding it to The Best Resources For Learning About Effective Student & Teacher Assessments.
How to Get Your Students to Ask More Questions appeared in Middleweb.  I'm adding it to The Best Posts & Articles About Asking Good Questions — Help Me Find More.
Instructional Scaffolding to Improve Learning is from Northern Illinois University. I'm adding it to The Best Resources On Providing Scaffolds To Students.
9 Things Every Teacher Should Know About Using Listicles in Class is from EdSurge.
How To Fix A Talkative Class is from Smart Classroom Management. I'm adding it to Best Posts On Classroom Management.
This is a good Edutopia video about a cellphone study I share with my students. I'm adding  it to The Best Posts On Student Cellphone Use In Class — Please Contribute More , where you can also find more info about the study:
Turn off your cell phone while studying. Put it face down. Stash it in a bag and ignore it. New research suggests that's all futile. pic.twitter.com/OVGb2w5dd6

— edutopia (@edutopia) May 23, 2019