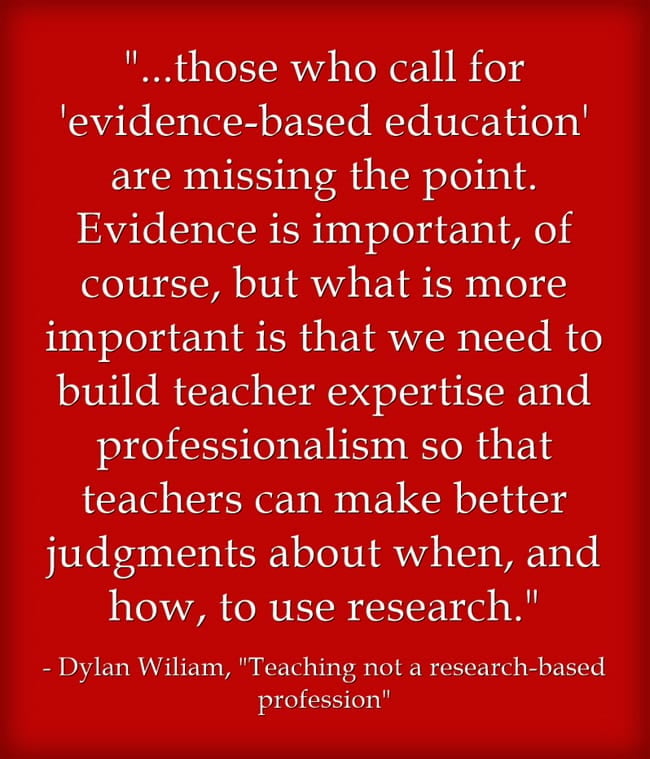 I've previously shared quite a few articles written by education researcher Dylan Wiliam (THIS ASCD ARTICLE BY DYLAN WILIAM MAY BE THE BEST ARTICLE YOU'LL EVER READ ON GIVING STUDENTS FEEDBACK ; EXCELLENT POST ON EDUCATION RESEARCH BY DYLAN WILIAM and more).
You won't want to miss his latest one, Teaching not a research-based profession.
I'm adding it to The Best Resources For Understanding How To Interpret Education Research.