Ways to Be a Successful Co-Teacher is the headline of my latest Education Week Teacher column.
In it, Amber Chandler, Margaret Searle, Bradley Witzel, and Wendy W. Murawski wrap up a three-part series on how to be successful co-teachers.
Here are some excerpts: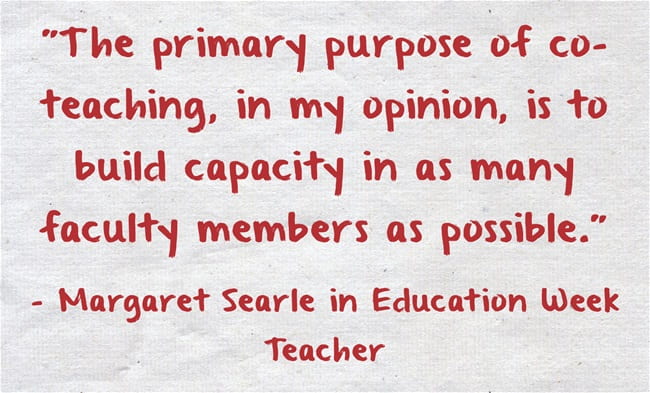 I'm adding it to The Best Resources On Co-Teaching With ELLs – Please Suggest More.