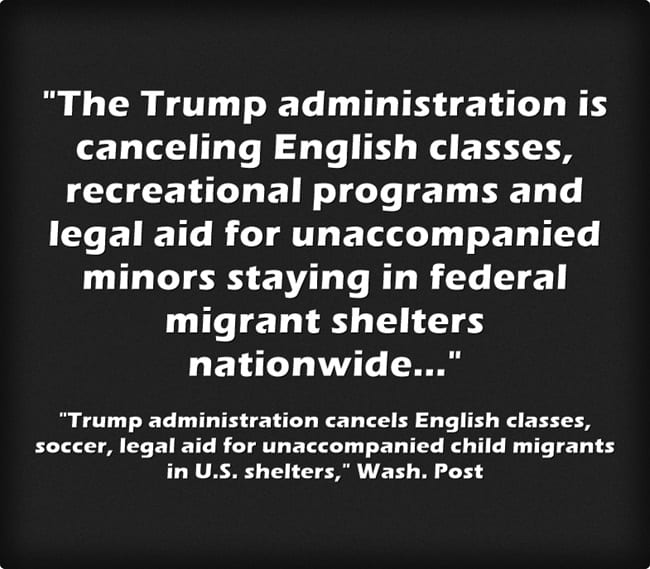 The latest figures suggest that there are twelve-thousand unaccompanied minors in federal custody.
Now, they wont' be receiving and educational or recreational services because the Trump Administration just stopped paying for them.
Read more at:
Trump administration cancels English classes, soccer, legal aid for unaccompanied child migrants in U.S. shelters is from The Washington Post.
Education Funds for Migrant Children Cut is from US News.
Administration Cuts Education And Legal Services For Unaccompanied Minors is from NPR.
Migrant Children May Lose School, Sports and Legal Aid as Shelters Swell is from The NY Times.