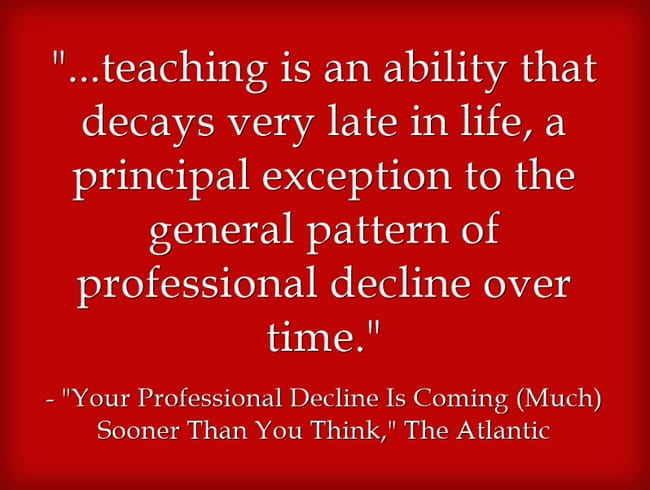 Your Professional Decline Is Coming (Much) Sooner Than You Think is new, very long, and somewhat rambling article in The Atlantic.
Nevertheless, it contains some interesting data (and non-data) suggesting that unlike most professions, those who are teachers ten to improve as we age.
I've previously shared similar research in The Best Articles For Helping To Understand Both Why Teacher Tenure Is Important & The Reasons Behind Seniority-Based Layoffs.