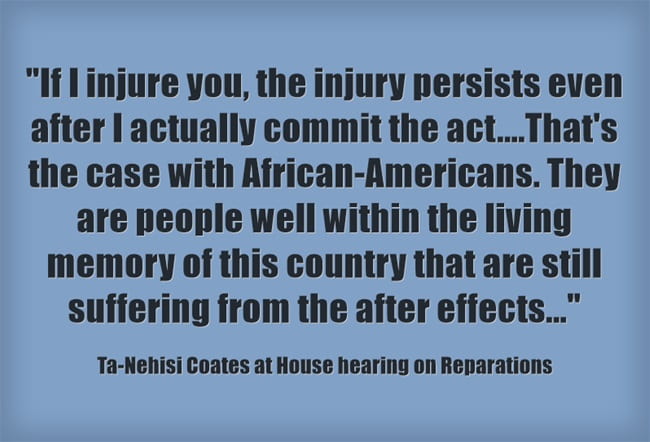 Today's House hearing on Reparations was an historical event.
I'll be adding these resources to A BEGINNING LIST OF THE BEST RESOURCES FOR TEACHING ABOUT REPARATIONS:
Read Ta-Nehisi Coates's Testimony on Reparations is from The Atlantic.
What Americans Need to Know About Reparations Ahead of This Week's Big Hearing is from Slate.
Reparations Are Rare in America, but They Have Been Paid Before is from The NY Times.
The first video is Ta-Nehisi Coates's opening statement at the hearing, the second is his response to a question, and the third shows the entire hearing: