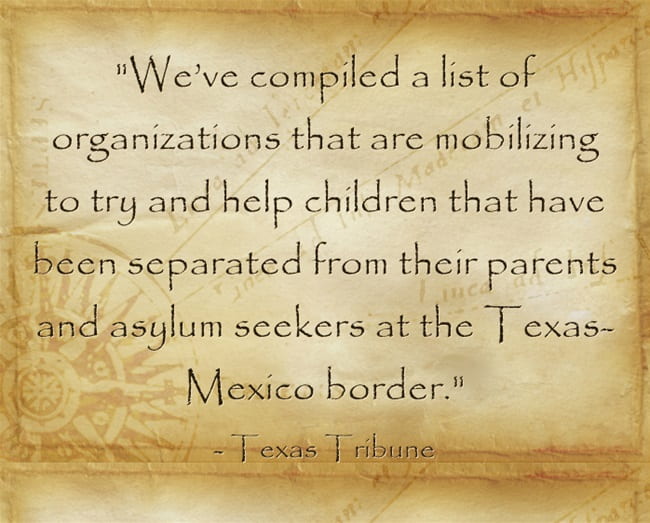 I think many are wondering how to help the many refugees at our southern border.
Here's a list of organizations that are mobilizing to help the influx of immigrants crossing the Texas-Mexico border is a very important article from The Texas Monthly that shares names and links to credible organizations to support.
5 powerful ways we can help detained immigrant children today is from Motherly, and shares other important options.
Finally, check out How to Protest Human Rights Abuses at U.S. Detention Centers.
Addendum: What You Need to Know About the Crisis at the Border is from Slate.