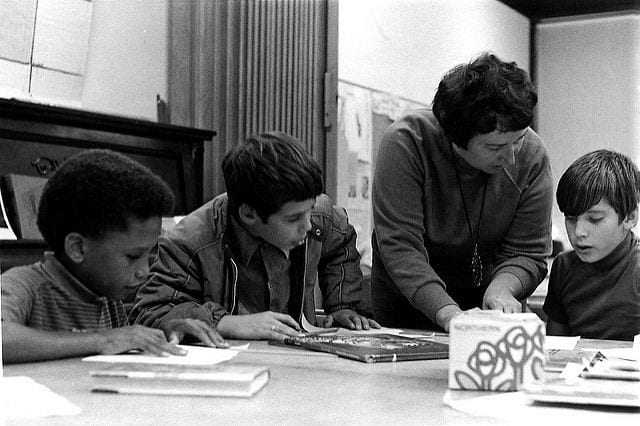 Each week, I publish a post or two containing three or four particularly useful resources on classroom instruction, and you can see them all here.
You might also be interested in THE BEST RESOURCES ON CLASS INSTRUCTION IN 2019 – PART ONE.
Here are this week's picks:
Ten Faulty Notions About Teaching and Learning That Hinder the Effectiveness of Special Education is from The Journal of Special Education. Thanks to Jennifer Binis for the tip.
Breaking the Ice With Student-Made Videos is from Edutopia. I'm adding it to The Best Resources For Planning The First Days Of School.
The Power of Restorative Conversations is from CT3. I'm adding it to Best Posts On Classroom Management.
Christa McAuliffe's 'Lost' STEM Lessons Updated, Made Available Free is from The Journal.
Think Twice Before Doing Another Historical Simulation is from Jennifer Gonzalez. I'm adding it to The Best Online Learning Simulation Games & Interactives — Help Me Find More.
How to Promote Critical Thinking with Socratic Seminars is from Kids Discover. I'm adding it to The Best Resources Sharing The Best Practices For Fruitful Classroom Discussions.
Boosting Engagement With Notices and Wonders is a video from Edutopia that I'm adding to The Best Posts & Articles About Asking Good Questions — Help Me Find More:
I'm adding this tweet to The Best Resources For Learning About Homework Issues:
Homework as a filter for privilege. #equity #NAISEDL pic.twitter.com/hXFG5LEjUn

— Ralph Pantozzi (@mathillustrated) July 9, 2019