This blog has recently gained many new readers. Because of that, I thought it might be worth sharing a  "A Look Back" where I periodically share my choices for the most important posts from the past twelve years. You can also see all of my choices for "Best" posts here.
This post appeared earlier this year. 
Every year I share the annual Condition of Education report from The National Center For Education Statistics.
They're always about two-and-a-half years behind the present-day, but it also always presents the most accurate date about ed that you're going to find anyway.
They have just released The Condition of Education 2019.
Here are some charts and graphs related to English Language Learners that appear in the report: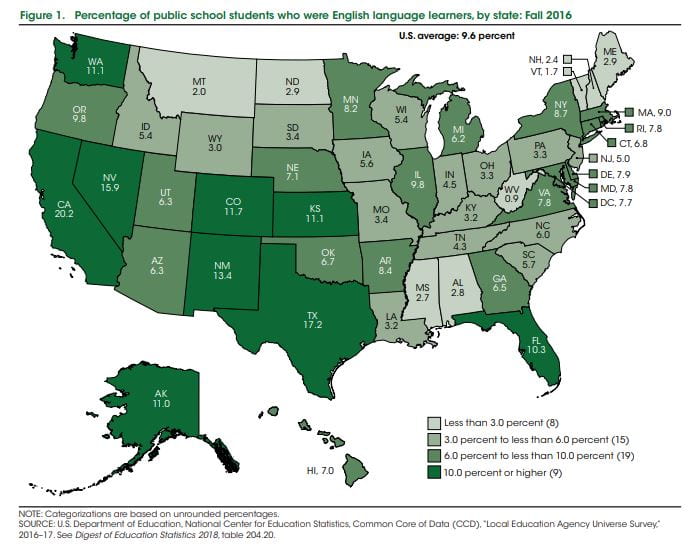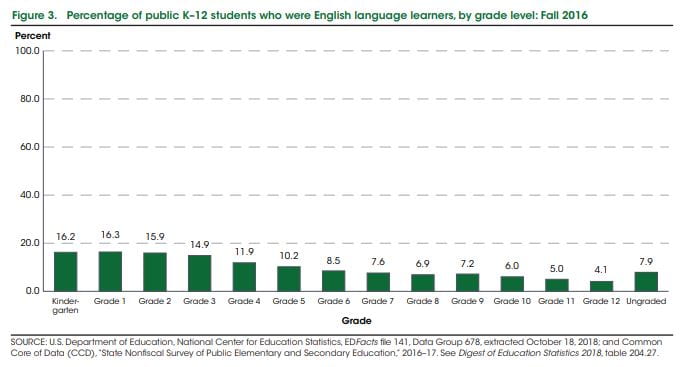 All charts from The Condition of Education 2019
I'm adding this info to:
The Best Ways To Keep-Up With Current ELL/ESL/EFL News & Research
The Best Places To Get Reliable, Valid, Accessible & Useful Education Data