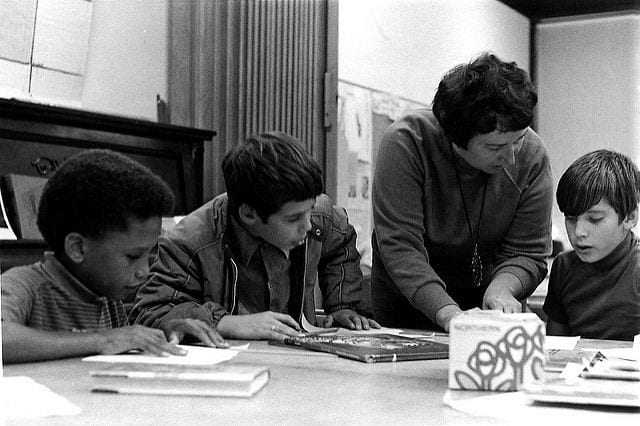 Each week, I publish a post or two containing three or four particularly useful resources on classroom instruction, and you can see them all here.
You might also be interested in THE BEST RESOURCES ON CLASS INSTRUCTION IN 2019 – PART ONE.
Here are this week's picks:
OpenSciEd unveiled free materials to teach to the Next Generation Science Standards. Learn more about it at Ed Source's article, Nationwide project provides free science materials to meet California's new standards.
Quick Guide to Using the Question Formulation Technique is from The Right Question Institute. I'm adding it to The Best Posts & Articles About Asking Good Questions — Help Me Find More.
Uncovering America looks like a great set of lessons from the National Gallery of Art connecting art to all sorts of content.
America In Class has an impressive collection of primary sources and related lesson ideas. I'm adding it to The Best Resources For Using Primary Sources.
Real Media Literacy: Spotting a Fake Story is from Frank Baker at Middleweb. I'm adding it to The Best Tools & Lessons For Teaching Information Literacy – Help Me Find More.
These are awesome!!

Free Posters Celebrating Women Role Models in Science, Technology, and Math | A Mighty Girl https://t.co/EANBExJ7D1

— Trevor MacKenzie (@trev_mackenzie) August 18, 2019