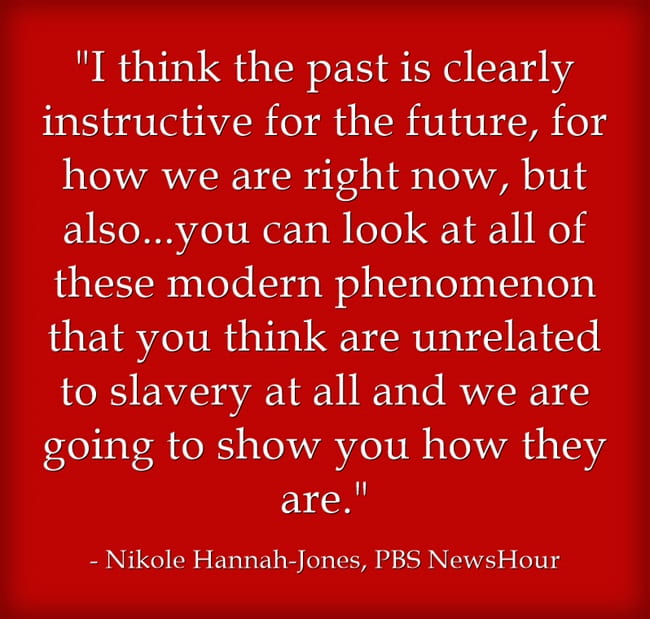 Nikole Hannah-Jones, the amazing NY Times writer who put together that paper's new "The 1619 Project" (see AMAZING NY TIMES PROJECT ON THE 400TH ANNIVERSARY OF THE BEGINNING OF SLAVERY IN AMERICA  and TWO NEW & INCREDIBLY USEFUL LESSON COLLECTIONS FOR TEACHING ABOUT AMERICAN SLAVERY) gave two very excellent interviews today.
The first one is from The PBS NewsHour (you can find the transcript here).
The second is from MSNBC.
I'm adding this info to I'm adding this info to USEFUL RESOURCES FOR LEARNING ABOUT THE 400TH ANNIVERSARY OF BRINGING ENSLAVED AFRICANS TO AMERICA.