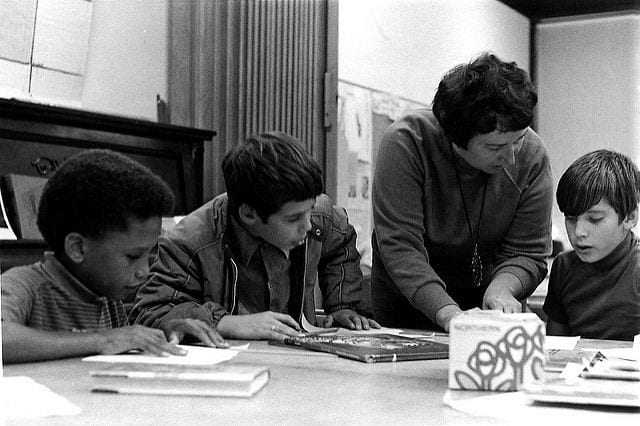 Each week, I publish a post or two containing three or four particularly useful resources on classroom instruction, and you can see them all here.
You might also be interested in THE BEST RESOURCES ON CLASS INSTRUCTION IN 2019 – PART ONE.
Here are this week's picks:
My Favorite First-Day Activity is from Blue Book Diaries. I'm adding it to The Best Resources For Planning The First Day Of School
Bonding with Students Right From the Start is from Middleweb.  I'm adding it to the same list.
Using Questions on the First Day of School is from Right Question. I'm adding it to the same list, too.
Synthetic Phonics or Systematic Phonics? What Does Research Really Say? is from Timothy Shanahan. I'm adding it to The Best Articles & Sites For Teachers & Students To Learn About Phonics.
How Revising Math Exams Turns Students Into Learners, Not Processors is from MindShift.
Everyday Inquiry: Using Questions, Tasks, and Sources to Structure Lessons is from C3 Teachers.
When Students Need Structure: Utilizing Graphic Organizers is from Writers Who Care. I'm adding it to Not "The Best," But "A List" Of Mindmapping, Flow Chart Tools, & Graphic Organizers.
How Not to Go Crazy Reading Rough Drafts is by Sarah Cooper at Middleweb. I'm adding it to Best Posts On Writing Instruction.
Writing A Better Multiple-Choice Question: What Does Research Indicate? is from The Effortful Educator. I'm adding it to The Best Ways To Use Multiple Choice Exercises.
These definitions are good ones to keep in mind:
Explicit means direct, intentional, not left to discovery on the part of the student. Systematic means that the instruction follows a clear scope and sequence. https://t.co/VQYymdaSLS

— Timothy Shanahan (@ReadingShanahan) August 22, 2019