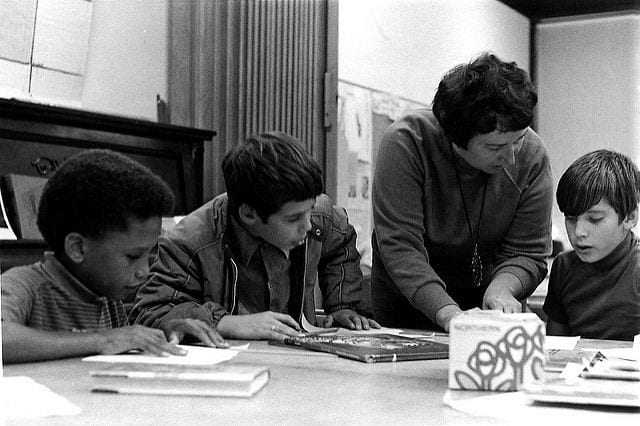 Each week, I publish a post or two containing three or four particularly useful resources on classroom instruction, and you can see them all here.
You might also be interested in THE BEST RESOURCES ON CLASS INSTRUCTION IN 2019 – PART ONE.
Here are this week's picks:
3 Ways to Ask Questions That Engage the Whole Class is from Edutopia. I like the third way: Pause, Star and Rank. I'm adding it to TWELVE WAYS ELLS – & ANYONE ELSE – CAN READ & DEMONSTRATE UNDERSTANDING OF A TEXTBOOK CHAPTER – ADD TO THE LIST!
How Might You Launch a Lesson? is from the Desmos blog. It's focused on math, which is why I'm adding it to The Best Apps, Online Tools & Other Resources For Math, but it's valuable enough for all teachers to read.
Questioning the Author: Unlocking and Weaving Together Knowledge Rich Text is from Mr. G MPLS. I'm adding it to The Best Posts On Reading Strategies & Comprehension – Help Me Find More!
Learning How to Teach Controversial Topics is by Sarah Cooper. I'm adding it to The Best Posts & Articles On How To Teach "Controversial" Topics.
I'm adding this tweet to Best Posts On Writing Instruction:
Quick activity that will have students seeing immediate improvement in their writing: They choose a paragraph from an essay they previously wrote and have them rewrite it leaving out all "to be" verbs.

— Matthew Ryan (@MatRyanELATeach) October 7, 2019