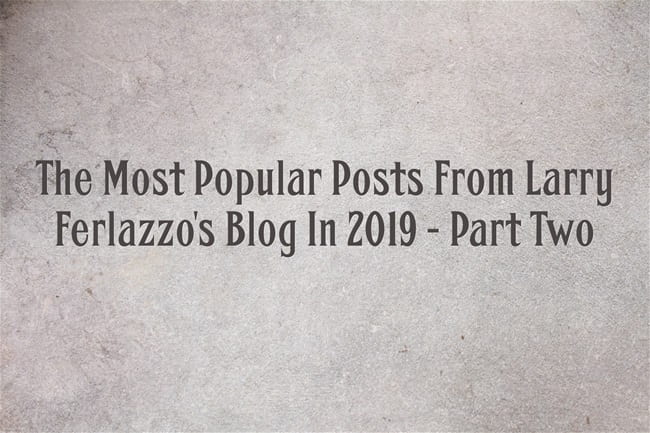 Time for another end-of-year "Best" list.
I'll be adding this list to I'm adding this post to All My 2019 "Best" Lists In One Place!
First is a list of the most popular posts that first appeared this year.
Second is a list of the overall most popular posts, several which have appeared earlier, but still retain a great deal of popularity.
MOST POPULAR THAT FIRST APPEARED IN SECOND PART OF 2019
NEW STUDY FINDS THAT SPECIFIC NINTH-GRADE INTERVENTION VERY EFFECTIVE & IT'S REMARKABLY SIMILAR TO WHAT WE DO AT OUR SCHOOL
HERE'S THE ADVICE I GAVE OUR ADVANCED ELL TEACHERS ON HOW TO PREPARE STUDENTS FOR WRITING ASSESSMENTS – WHAT CAN YOU ADD?
MOST POPULAR "OVERALL" IN SECOND PART OF 2019