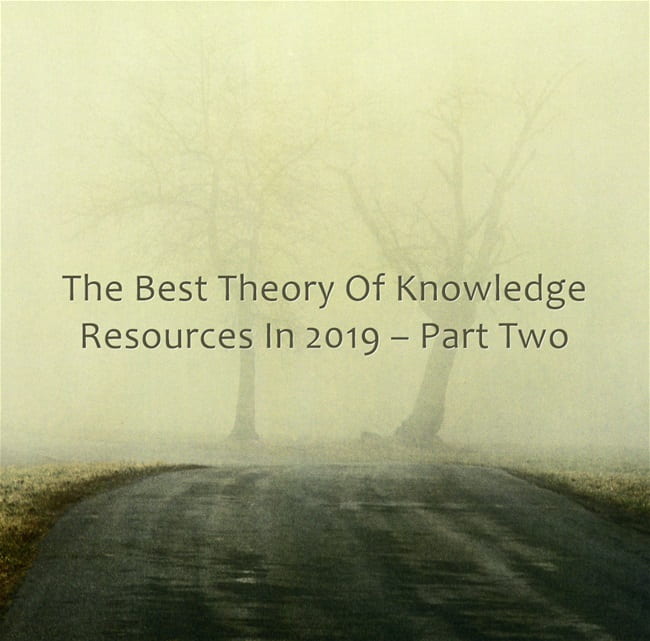 Here's another end-of-year "Best" list that I'll be adding this list to I'm adding this post to All My 2019 "Best" Lists In One Place!
You can see all my many Theory Of Knowledge – related "Best" lists here.
Here are my picks from the last six months:
Thanks to my new TOK – teaching colleague Kara Synhorst, I've learned about an amazing Facebook group for TOK teachers.  I'm not sure how I did not know about it until know, and kick myself for my ignorance! If you're a TOK teacher, I can't think of a better place to learn and share than that group!
THE BEST VIDEOS SHOWING WE HAVE MORE THAN FIVE SENSES
THE BEST RESOURCES FOR LEARNING ABOUT DUNNING KRUGER EFFECT
THE BEST EXAMPLES SHOWING "THE DIFFERENCE BETWEEN KNOWING THE NAME OF SOMETHING & KNOWING SOMETHING"
THE BEST TOOLS FOR SENDING LARGE FILES
Theory of Knowledge teacher Triston McMillan shared an excellent flow-chart-like tool that students can use to confirm (or not confirm) that they have developed a good Knowledge Question for TOK Oral Presentations, and he gave me permission to share it here. I'm adding it to The Best Posts On IB Theory Of Knowledge Oral Presentations.
This is a video from The New York Times which I will be showing to my Theory of Knowledge classes when we study memory.
I began exploring the intersection of memory and law after hearing the story of Penny Beerntsen, who was assaulted while running on a beach in 1985 — and who misidentified her assailant in the subsequent investigation. There's a term for what she experienced: "memory contamination." It's when investigators influence an interview with a subject, resulting in inaccurate information.
Are we living in a simulation? is the topic of a lesson and video from TED-Ed. I'm adding it to several other similar videos, and other resources, related to Plato's Allegory of the Cave.  It can be found on our class' IB Theory of Knowledge blog.
This is not a great video. However, the first part does a good job showing how small decisions can affect history. It can be particularly useful when introducing the idea of a "What If?" project, which I regularly do in my Theory of Knowledge and Social Studies class, and which also can be done in just about any other class, too. You can read about them at The Best Resources For Teaching "What If?" History Lessons.
The YouTube channel "Sprouts" has published this animated over of the International Baccalaureate Program. It's not an official IB production, but seems to give a decent overview.
Following the video, I've added links to previous posts about IB that readers might, or might not, find interesting.
Diversity Of Our School's IB Program Highlighted In Sacramento Bee
Study Says Just Taking One International Baccalaureate Class Has Powerful Impact
Our TOK Class Gets Attacked & Creates A Great Learning Opportunity