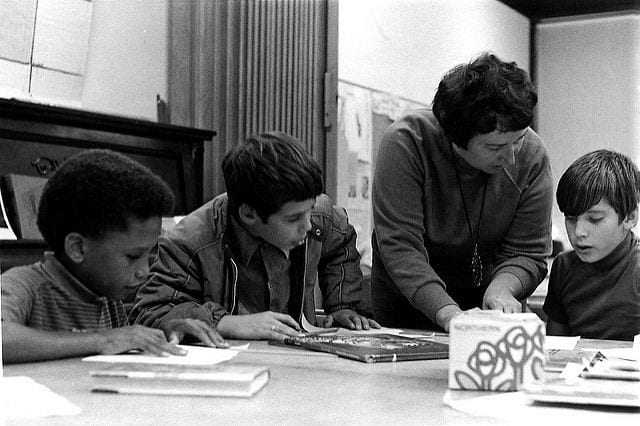 Each week, I publish a post or two containing three or four particularly useful resources on classroom instruction, and you can see them all here.
You might also be interested in THE BEST RESOURCES ON CLASSROOM INSTRUCTION IN 2019 – PART TWO.
Here are this week's picks:
10 Simple Steps for Reducing Toxic Stress in the Classroom is from Ed Week.
Deeper Class Discussions with the TQE Method is from Jennifer Gonzalez. I'm adding it to The Best Resources Sharing The Best Practices For Fruitful Classroom Discussions.
Serenity Prayer (and Teaching) is from Finding Ways.
I'm adding this tweet to "BEST" LISTS OF THE MONTH: U.S. GOVERNMENT:
My AP Government students created infographics for each required Foundational Document. Enjoy 👌🏽🇺🇸 #apgopo #apgov #hsgovchat pic.twitter.com/1RJU1LK76Q

— AP Gov; Brian Taylor (@WOAPGOV) November 30, 2019
I'm adding this tweet to Best Posts On Classroom Management:
This is a really good list. I've tried some of these before and they work! #edchat #mtbos #iteachmath https://t.co/Z0mpNvgoij

— Bobson Wong (@bobsonwong) November 27, 2019
I'm adding this tweet to The Best Rubric Sites (And A Beginning Discussion About Their Use):
I'm always happy to talk rubrics. This is my wiki where I collect thoughts, examples, and suggestions. (I have very strong opinions on rubrics. Disproportionately strong, one might say.) https://t.co/tO7QHR6xuJ

— Jennifer Binis (@JennBinis) November 22, 2019