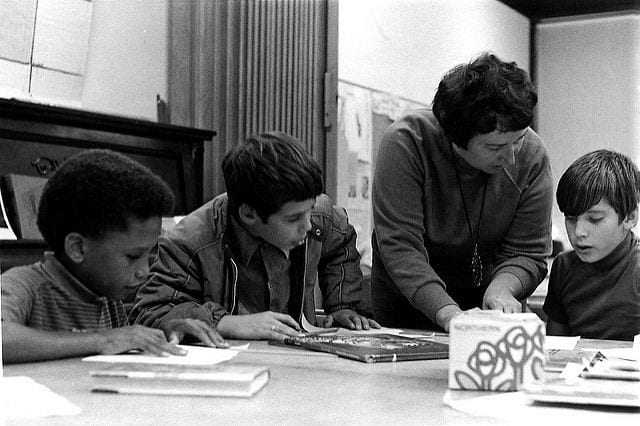 Each week, I publish a post or two containing three or four particularly useful resources on classroom instruction, and you can see them all here.
You might also be interested in THE BEST RESOURCES ON CLASSROOM INSTRUCTION IN 2019 – PART TWO.
Here are this week's picks:
Is Phonics Boring? These Teachers Say It Doesn't Have to Be is from Ed Week. I'm adding it to The Best Articles & Sites For Teachers & Students To Learn About Phonics.
Using Oral History in Reporting is a good lesson from The Pulitzer Center.
ORF! Reading Growth Is about More Than Speed is by Rita Platt. I'm adding it to The Best Resources On Reading Fluency (Including How To Measure It).
Here are two valuable pieces related to math education:
Seattle Schools Lead Controversial Push to 'Rehumanize' Math is from Ed Week.
Mathematics Education Through the Lens of Social Justice: Acknowledgment, Actions, and Accountability is from Todos.
This tweet shares an interesting strategy:
Students in my courses get to write what they want on the board and consult it as they take the exam.

What impresses me, time and again, is the insightfulness of their notes. So much of this comes from THEM, not me. pic.twitter.com/egyo3VQe1N

— Jason Pearl (@jasoninmia) December 10, 2019