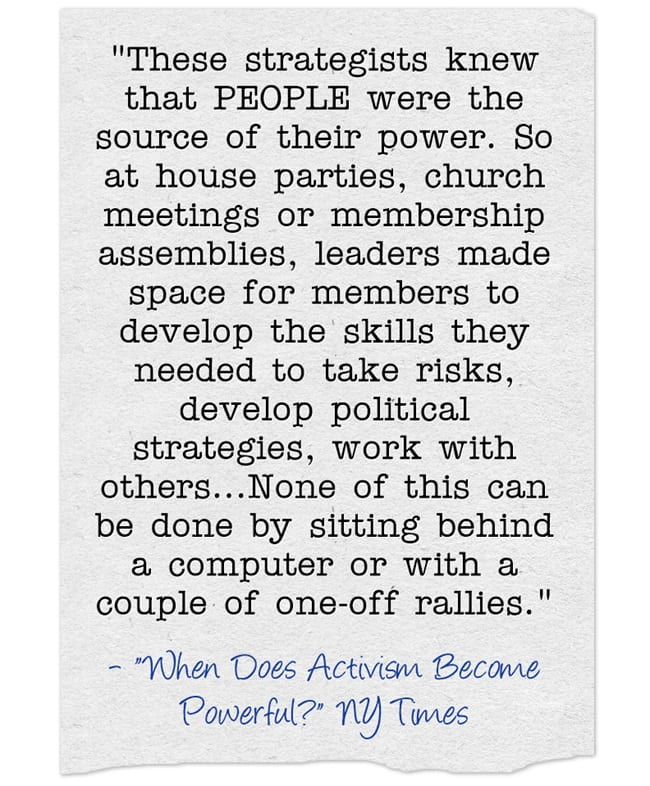 When Does Activism Become Powerful? is a good NY Times article providing a realistic and practical description of what kind of community organizing is required to affect political change.
And I feel qualified to say it's "good" because I was a community organizer for nineteen years prior to becoming a high school teacher.
Coincidentally, another related and useful article appeared in The Washington Post: Five myths about protest movements
I'm adding this info to The Best Posts & Articles On Building Influence & Creating Change.