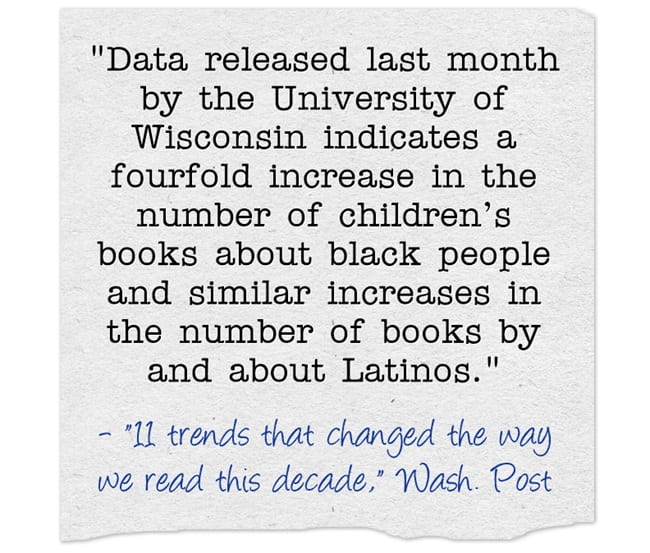 There is a long way to go, but some progress is being made increasing the number of characters in children's books who are people of color.
Read more about it at The Washington Post article, 11 trends that changed the way we read this decade.
I'm adding this info to A Beginning Collection Of Resources About Books As "Windows, Mirrors & Sliding Glass Doors" – Please Suggest More.