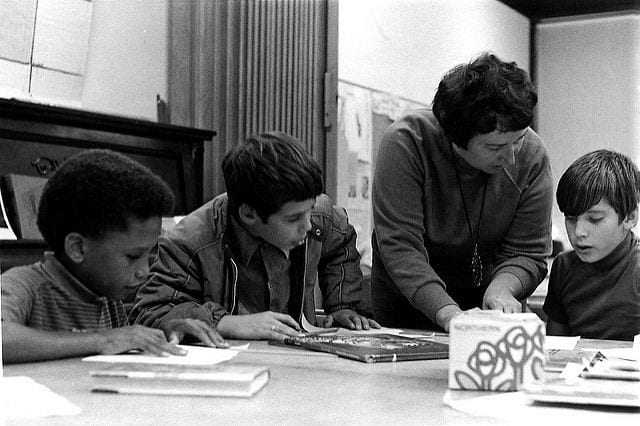 Each week, I publish a post or two containing three or four particularly useful resources on classroom instruction, and you can see them all here.
You might also be interested in THE BEST RESOURCES ON CLASSROOM INSTRUCTION IN 2019 – PART TWO.
Here are this week's picks:
Where Do We Get Our News and Why Does It Matter? is an informational literacy lesson from Facing History. I'm adding it to The Best Tools & Lessons For Teaching Information Literacy – Help Me Find More.
We need to change our high-school students' expectations about teacher feedback is by Ray Salazar. I'm adding it to The Best Resources For Learning How To Best Give Feedback To Students.
Harvard EdCast: Grading for Equity is from…Harvard. I'm adding it to The Best Resources On Grading Practices.
The Winners of Our Personal Narrative Essay Contest is from The New York Times Learning Network. I'm adding it to The Best Websites For K-12 Writing Instruction/Reinforcement.
How iCivics Helped Me Refresh the Constitution is by Sarah Cooper.
Using digital tools to teach primary source analysis in the history classroom is intriguing.
I'm adding this next tweet to Best Posts On Writing Instruction:
This is a useful analogy for thinking about "analysis" when writing about history. I'm trying to think of a non-sports analogy that would hold – maybe an Instagram pic and the captain? But I don't think that holds. https://t.co/Re21rroy9W

— Jennifer Binis (@JennBinis) January 10, 2020
This next tweet shares something important for us to remember (speaking of routines, you might also be interested in EXCELLENT COLLECTION OF "THINKING ROUTINES" FROM PROJECT ZERO): 
:
Routines are the life-blood getting more done and making the most of instructional minutes. They free up space in our brain for heavy cognitive lifting. How are your classroom routines? What new routines are you going to try out in this new semester?

— Zaretta Hammond (@Ready4rigor) January 8, 2020