January's "Best" Lists – There Are Now 2,128 Of Them!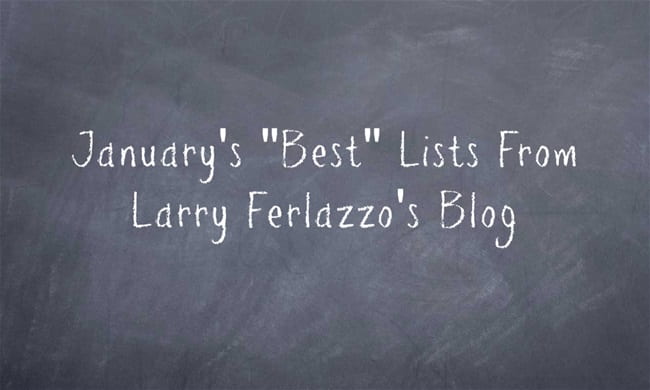 Here's my regular round-up of new "The Best…" lists I posted this month (you can see all 2,128 of them categorized here):
THE BEST RESOURCES TO HELP EDUCATORS TEACH ELL NEWCOMERS
THE BEST TOOLS THAT SHOW "PARALLEL TEXT" – SAME SENTENCES TRANSLATED INTO DIFFERENT LANGUAGES SIDE-BY-SIDE
THE BEST VIDEOS FOR TEACHING ABOUT IRAN-U.S. TENSIONS
THE BEST RESOURCES TO LEARN ABOUT THE IMPORTANCE OF TEACHER MODELING
THIS BLOG'S TWENTY MOST POPULAR POSTS FROM THE DECADE!