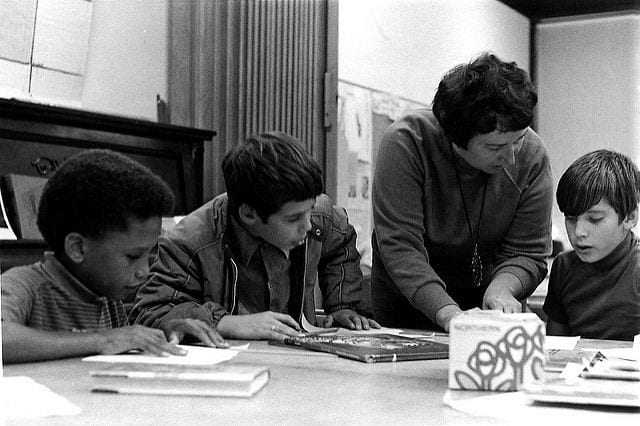 Each week, I publish a post or two containing three or four particularly useful resources on classroom instruction, and you can see them all here.
You might also be interested in THE BEST RESOURCES ON CLASSROOM INSTRUCTION IN 2019 – PART TWO.
Here are this week's picks:
The Secret To Giving Great Feedback is a new and short TED Talk that offers a simple, but useful, formula to keep in mind when giving anyone feedback. I'm adding it to The Best Resources For Learning How To Best Give Feedback To Students.
How Do You Make Kids Love Reading? is a post from literacy expert Timothy Shanahan, where he suggests the key is to create challenges that require students to read in order to solve them. It's a good reminder though, of course, we can do that and also create opportunities for independent reading.
What Students Can Learn by Writing to Politicians is from Sarah Cooper.
The Skill, Will, and Thrill of Reading Comprehension is by Douglas Fisher and Nancy Frey. I'm adding it to The Best Posts On Reading Strategies & Comprehension – Help Me Find More!
This Professor's 'Amazing' Trick Makes Quadratic Equations Easier is from The NY Times.
In the video below, Dylan Wiliam suggests that multiple choice questions are an effective way to use mini-whiteboards for formative assessment. I'm adding it to The Best Resources For Learning About Formative Assessment.
I'm adding this tweet to The Best Online Resources For Helping Students Learn To Write Persuasive Essays:
A1: This visual does a great job sharing the difference between Persuasive Writing and Argument Writing! #WritingMatters pic.twitter.com/XbBlVf9WAm

— 𝚂𝚑𝚊𝚎𝚕𝚢𝚗𝚗 𝙵𝚊𝚛𝚗𝚜𝚠𝚘𝚛𝚝𝚑 (@shfarnsworth) February 6, 2020