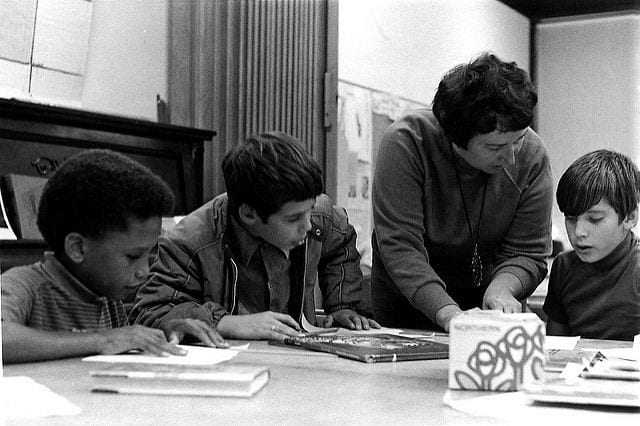 Each week, I publish a post or two containing three or four particularly useful resources on classroom instruction, and you can see them all here.
You might also be interested in THE BEST RESOURCES ON CLASSROOM INSTRUCTION IN 2019 – PART TWO.
Here are this week's picks:
Does Studying Student Data Really Raise Test Scores? is from Ed Week. It reviews research that suggests teachers analyzing student data tends to not result in student improvement, primarily because it doesn't result in teachers changing instructional practices. It reminds of one day when I was interpreting in conversation between a colleague and a parent and her child. My colleague was saying the child could come in for tutoring after-school anytime, and the student interjected, "But he just tells me the same way he did it in class and I don't understand!" I'm adding this info to The Best Resources Showing Why We Need To Be "Data-Informed" & Not "Data-Driven."
The National WW2 Museum has lots of useful lesson plans and student resources.  I'm adding it to The Best Online Resources For Teaching & Learning About World War II (Part Two).
A Cultural Lens Leads to More Effective Teaching is from ASCD. I'm adding it to The Best Resources About "Culturally Responsive Teaching" & "Culturally Sustaining Pedagogy" – Please Share More!
The NY Times Learning Network has unveiled an argumentative writing unit.  I'm adding it to Best Posts On Writing Instruction and to The Best Online Resources For Helping Students Learn To Write Persuasive Essays.