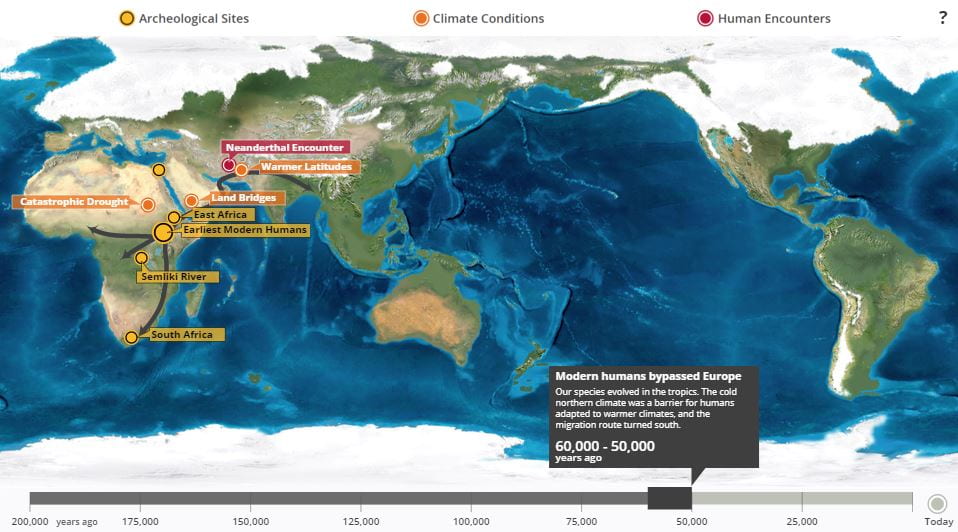 Thanks to Google Maps Mania, I learned about two interactives that map ancient human migration:
One is the Human Odyssey Map from the California Academy of Sciences (pictured above).
The other is the Map of Human Migration from National Geographic.
You might also be interested in The Best Websites For Teaching & Learning About World History.