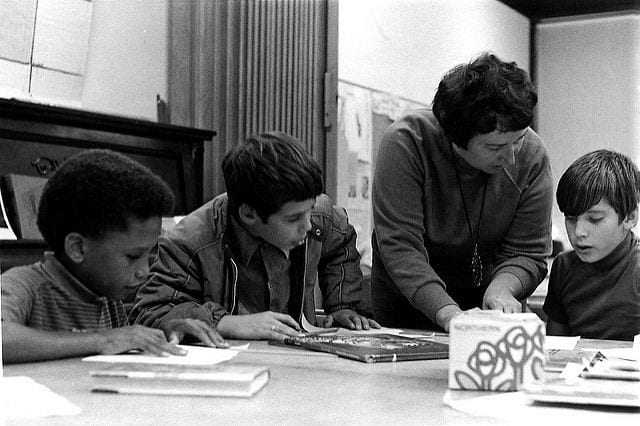 Each week, I publish a post or two containing three or four particularly useful resources on classroom instruction, and you can see them all here.
You might also be interested in THE BEST RESOURCES ON CLASSROOM INSTRUCTION IN 2019 – PART TWO.
Here are this week's picks:
3 Ways This I Believe Essays Support Writing Instruction is from The National Writing Project. I'm adding it to Tons Of Resources For Teaching Students To Write "This I Believe" Essays.
TOK is dead, long live TOK! recorded is a free Webinar from Theory of Knowledge dot net about all the changes coming to IB Theory of Knowledge next year. You can access it by scrolling down on this page.
How to — and How Not to — Teach Role Plays is from the Zinn Education Project. I'm adding it to The Best Places To Read & Write "Choose Your Own Adventure" Stories and to The Best Online Learning Simulation Games & Interactives — Help Me Find More.
Simple Exercise: Help Students Analyze Their Growth Over Time is from Catlin Tucker. I'm adding it to The Best Resources On Student Self-Assessment.
What does the evidence say about questioning? is from The Durrington Research School. I'm adding it to The Best Posts & Articles About Asking Good Questions — Help Me Find More.