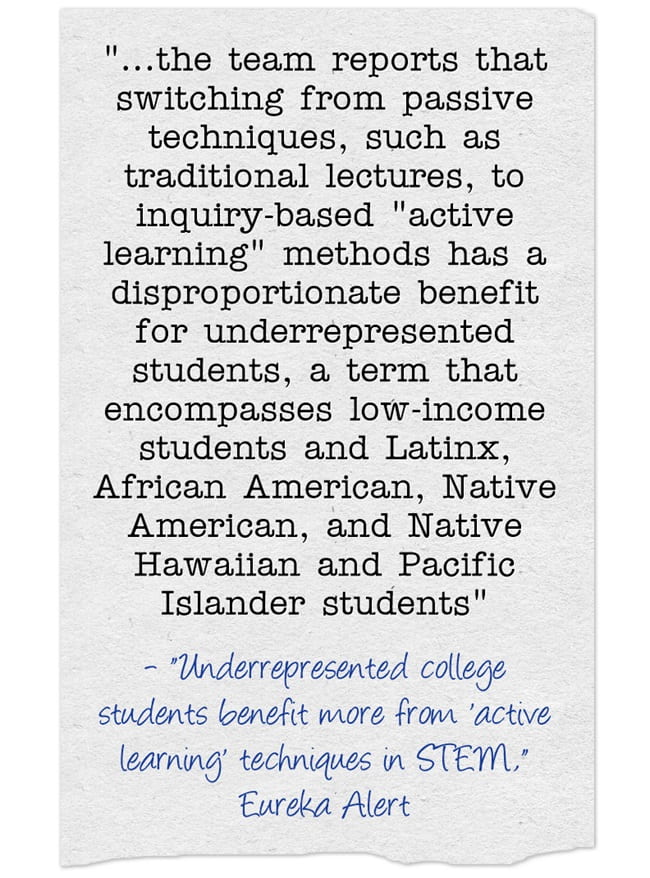 Underrepresented college students benefit more from 'active learning' techniques in STEM is from Eureka Alert which reports on a new study that has found the same thing many others have found before it – "active learning" is more effective than lectures.
Here's more:
"You can sum up the difference between passive and active teaching methods in three simple words: 'Ask, don't tell,'" said co-corresponding author Scott Freeman, principal lecturer in the UW Department of Biology. "The goal of active learning is to engage students and get them to use their higher-order cognitive skills — instead of simply memorizing definitions."
Active learning approaches include in-class group activities to work in depth on specific concepts, using class time for peer interaction, problem-solving assignments and calling on students at random.
I'm adding it to The Best Research Demonstrating That Lectures Are Not The Best Instructional Strategy.