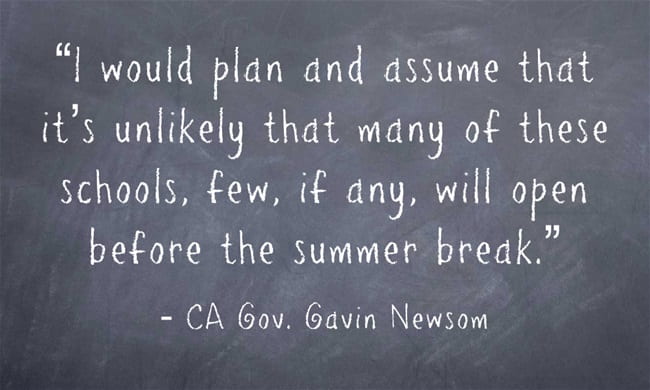 After our Governor said last night that he didn't expect California schools to reopen this year, I was inundated with panicky text from many of my students (the state issued guidelines to schools at the same time).
I have been in regular touch with my Beginning ELL students, and this is what I sent to my ninety IB Theory of Knowledge students via Google Classroom:
Several of you have texted me wondering about Governor Newsom's comments tonight related to the possibility of schools not re-opening this year. First, be aware that that he did not make an official announcement, and things are changing very quickly. Our district has also not made decisions about the future.
One way or another, we'll get through this, and presentations can always be done on a video conference with us all "virtually" in the room. The most important thing is that you and and your family stay safe and healthy, and "stay at home" as the City is telling all of us to do. Please continue working on the Presentation Outline. You can text me with any questions at ________________. For more complicated questions, I'm arranging appointments to talk by phone. I anticipate that the district will make more clear decisions about how we all move forward by the end of the week. You are all superstars, and I'm lucky to have you as students in class!