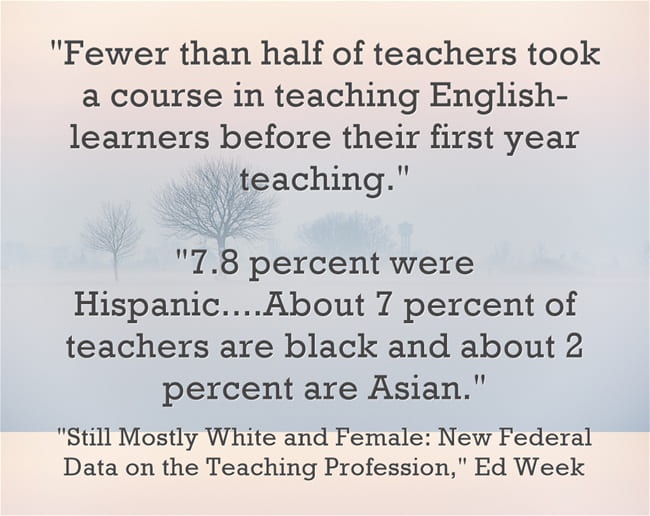 The Institute of Education Sciences just came out with Characteristics of Public and Private Elementary and Secondary School Teachers in the United States: Results From the 2017–18 National Teacher and Principal Survey.
Education Week wrote a good summary of it at Still Mostly White and Female: New Federal Data on the Teaching Profession.
I've highlighted two of the most disturbing statistics in the report.
All of our students suffer because of these numbers.
I'm adding this info to New & Revised: The Best Resources For Understanding Why We Need More Teachers Of Color.