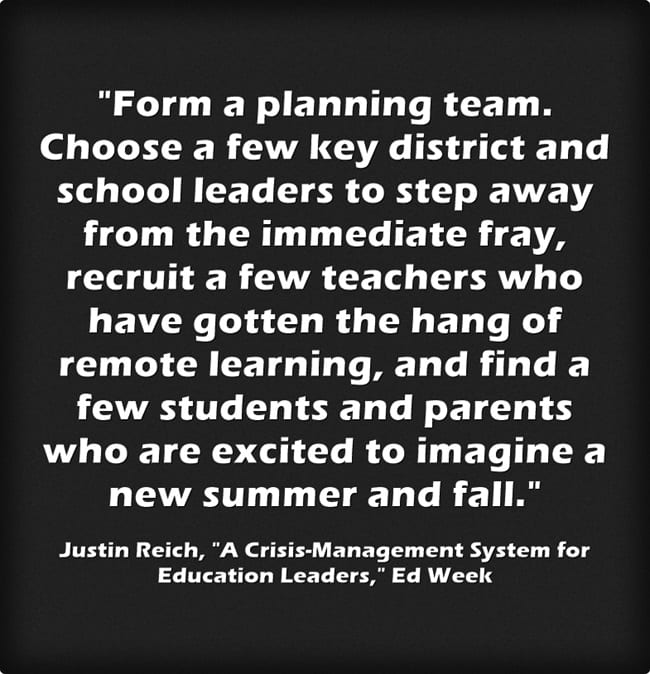 Justin Reich has written a must-read article ( A Crisis-Management System for Education Leaders )for any school district leadership that wants to really "get ahead of the curve" (I know that terms is particularly relevant these days) in planning for the fall.
It makes complete sense, which is why so many won't follow it.
I did a series awhile back at Ed Week on Central Offices, which might be worth re-reading now (Response: Central Offices Shouldn't Be 'Directive Arms').
I'm adding this post to The Best Posts Predicting What Schools Will Look Like In The Fall.